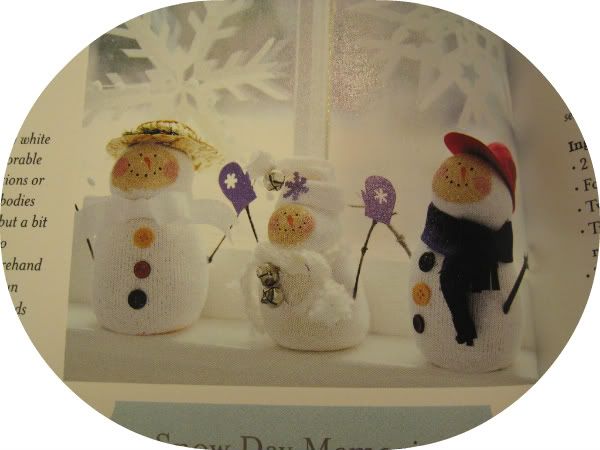 These cute snowmen above are found in this book that I WON below! This post is for metomorphosis Monday at
Susan's
.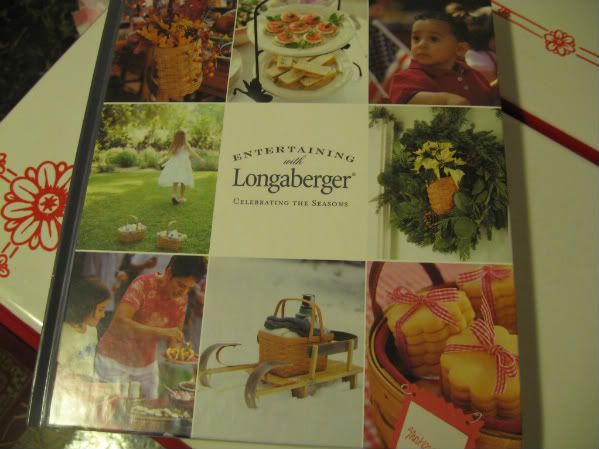 I won this book from another Kim at
http://cheapchichome.blogspot.com/
-check her blog out. I started to glance through it and when I saw these snowmen I had to do it!! I got the book this week!!! Thanks so much Kim!! It has the four seasons and gives creative ideas and recipes for each of them.
Here is my quick attempt below.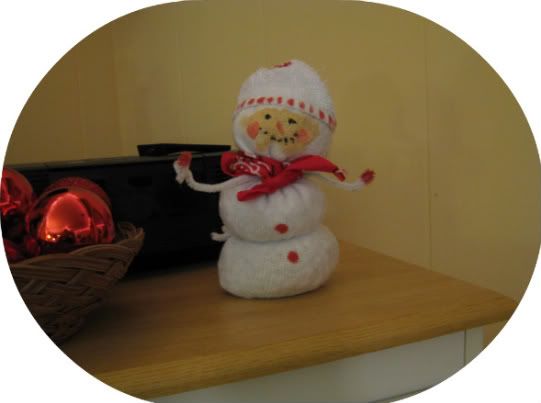 I accidently made a dimple in his chin!! I think the scarf was in the way when I was painting on the face!! AH well--
Here is what you do. You get a white sock. You fill it with navy beans or rice (or whatever dry bean you might have.) You tie it off wherever you desire. They said to use elastic but I used a white pipe cleaner and after I tied it I used the ends for his arms and hands.
Then you fill the next section for the head and tie it off. I left a bit of sock at the top and just folded it down for the hat (since I didn't have any miniture hats hanging about).
Then you just paint on the face and paint whatever you want. Or you can glue buttons or ribbons or WHATEVER!!
FUN!!!!