On Monday it is show off your cottage Monday here:
http://houseinroses.blogspot.com/
So I am adding this post for this linky!
I am going to add this post to this link here:
http://secretgardencottage.blogspot.com/
she is doing a feather my nest. I think my nest has feathered me! ;-)
Grace at
http://gracie-senseandsimplicity.blogspot.com/
is considering on doing a spot on what I like about my home. I thought I would participate. She aims to have it up in June around the 17th! But I decided to go ahead and do this post. I think this is a good exercise to focus us on the positive in our homes!.SOOOO SPINDLE COTTAGE, HOW DO I LOVE THEE, LET ME COUNT THE WAYS: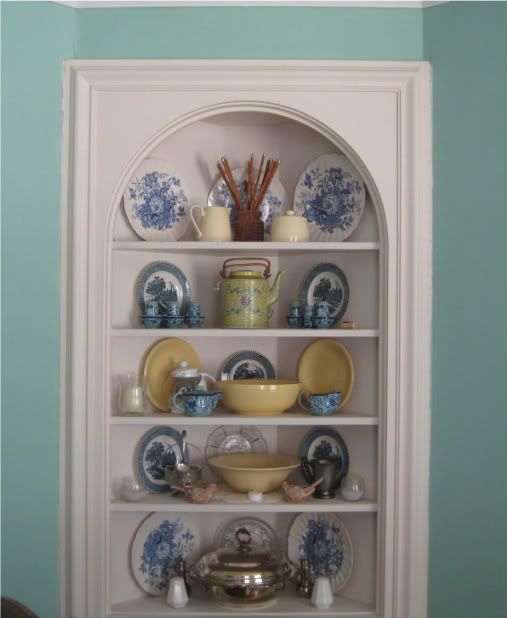 I love all of the different built in shelving I have in this home. I have shelving in a lot of different areas. There is the above corner unit and the below bookcase area which are two among many.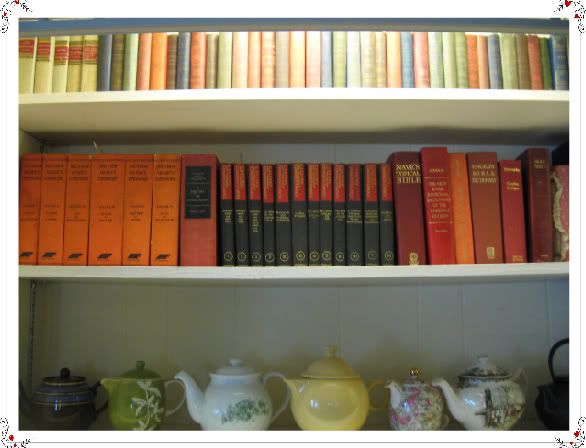 I love the old doors with little spindles set into the window areas of the doors.(below)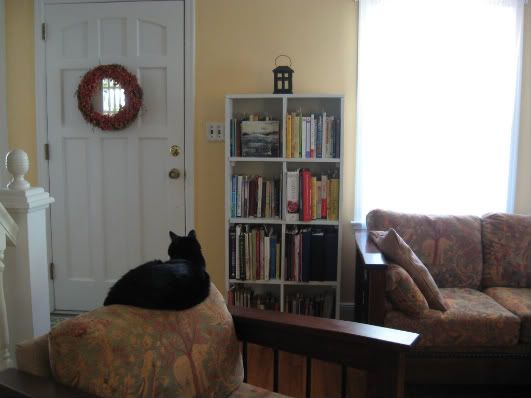 I actually love the little rod iron decoration in the doorway, and some of the spindles and old hanging light fixtures (below).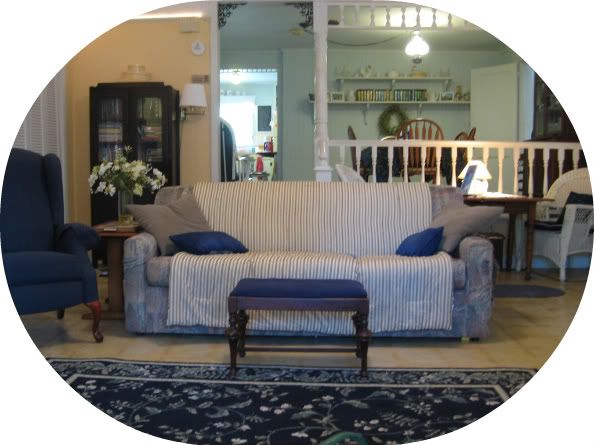 I like having shelving around the fireplaces....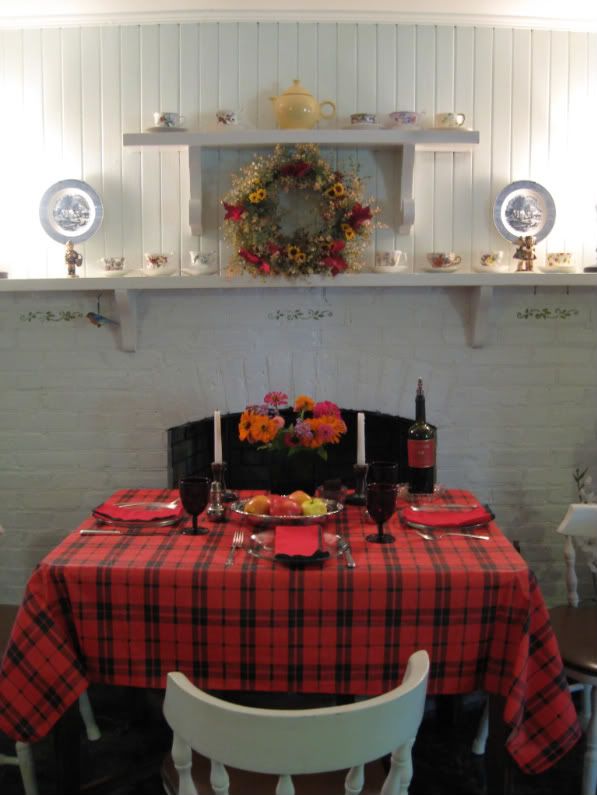 I like the different fire places and the fun part of changing them up.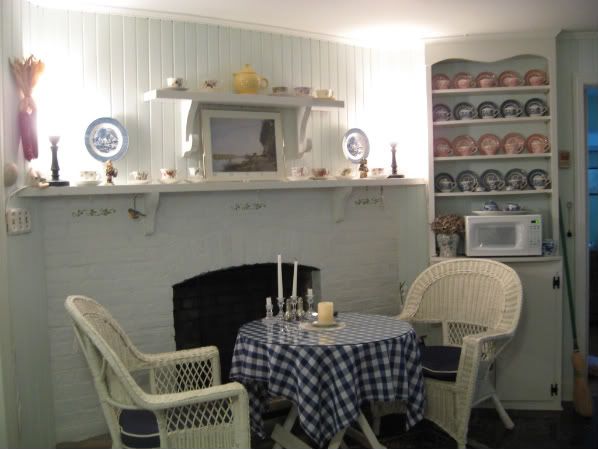 Ok, here I might loose a few of you, but I love my old kitchen. I love the old 40-50 style cabinets. I grew up in a home like this. I am in love with my old enamel red and white table too.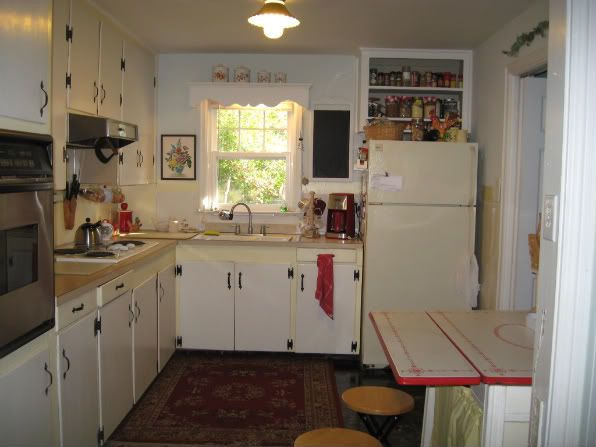 The simplicity of the cabinets speak to my heart and always reminds me of the simpler days of my childhood. (oops, there is a fake spider on one of the cabinets handles!)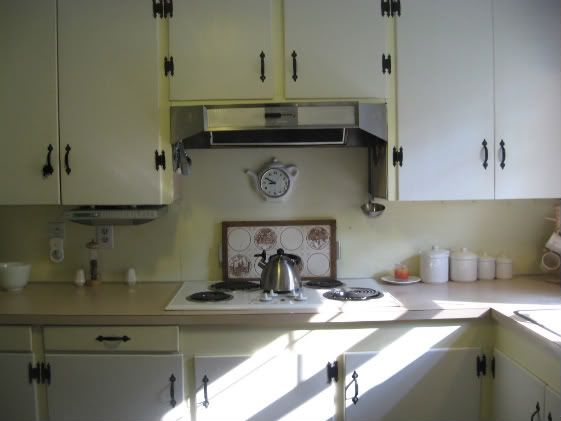 Did I say I loved the old enamel table? Yes I did --it is great for putting hot stuff on , as a work surface for doing food prep work, a laptop work surface and even a place for quick breakfasts and lunch (below)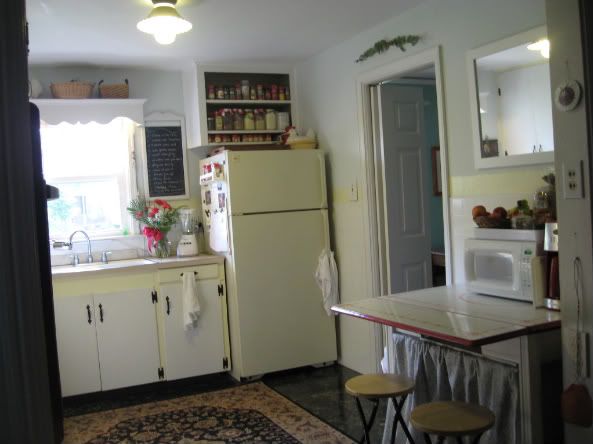 It is fun to change things around by just changing the rugs or whatever!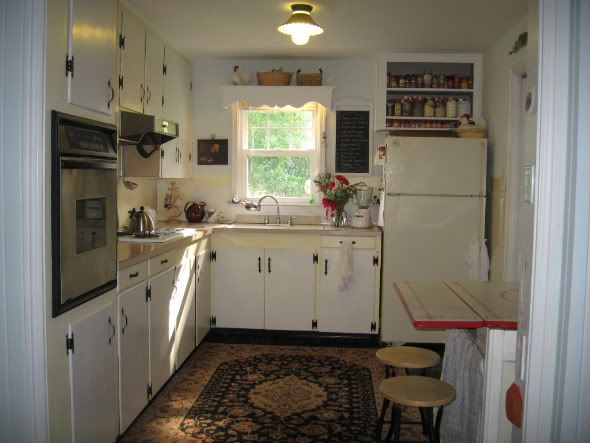 Notice the spindles (below ) at the top of the entry into the kitchen and the tongue and grove wood of the room near the kitchen. It just makes me feel at home.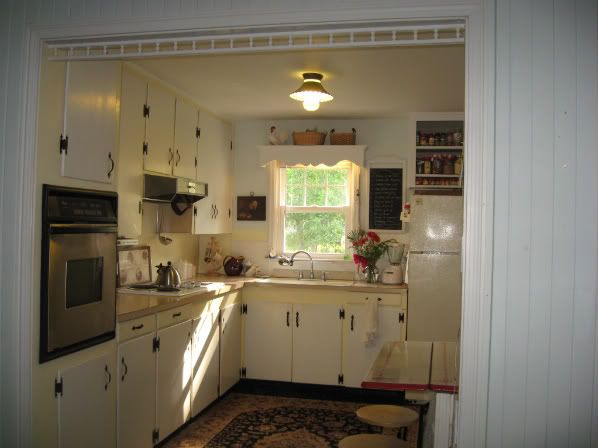 Of course I love my little King or Bishop (below)
I love my bay window area that looks out to the back garden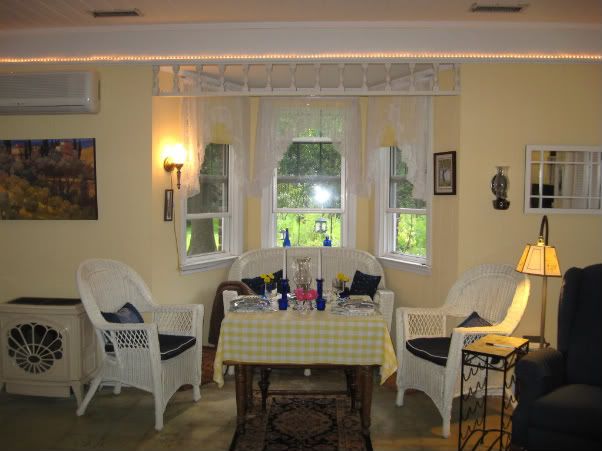 Another old light fixture below--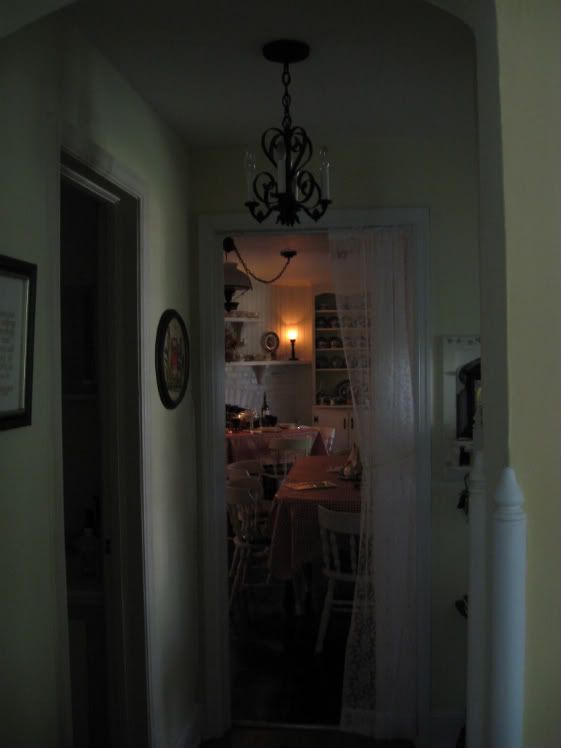 I enjoy the memories of the murals my son did as a young lad and the weird angles of the bedroom below.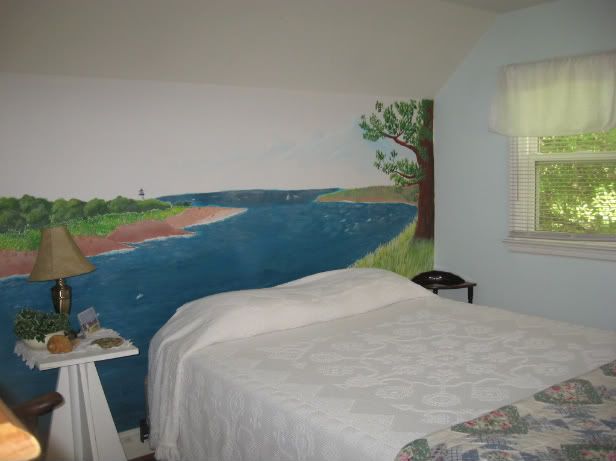 the bird and nest mural --in the dining area......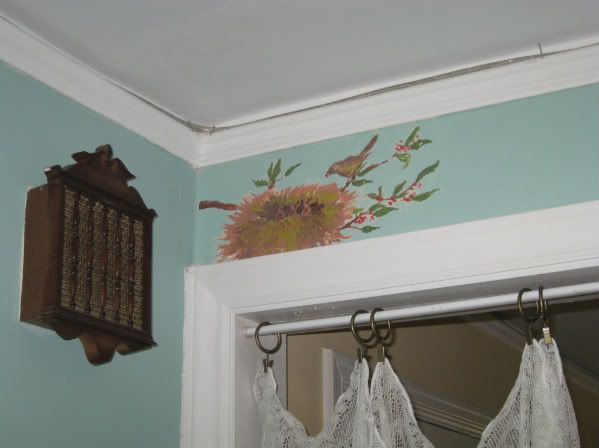 All the wood floors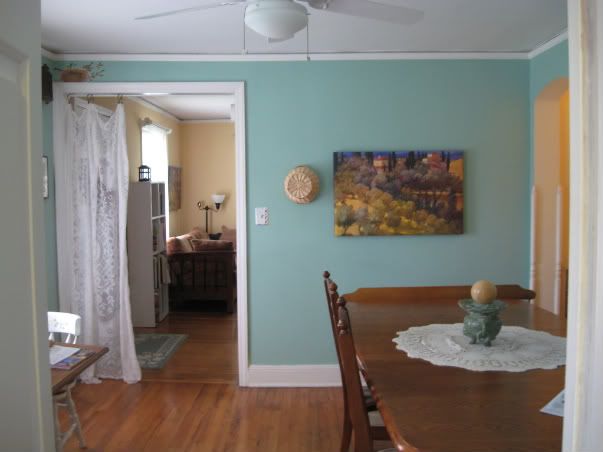 I like the fact that we can eat in many different areas in this home!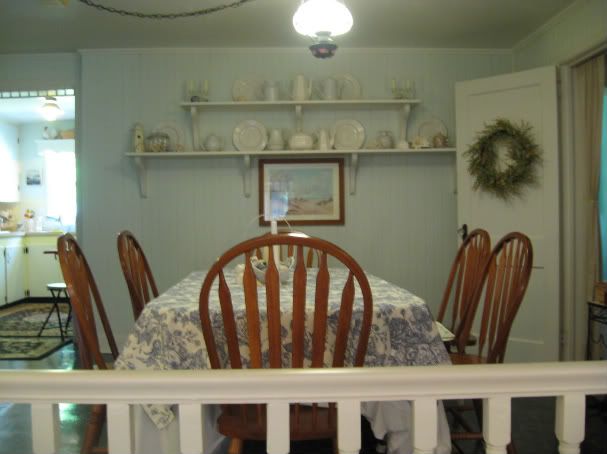 I love the warm feeling my wood floors give to my heart and the filtered light below
I even think I like my small worn out bathrooms!! WHY??? I am not sure......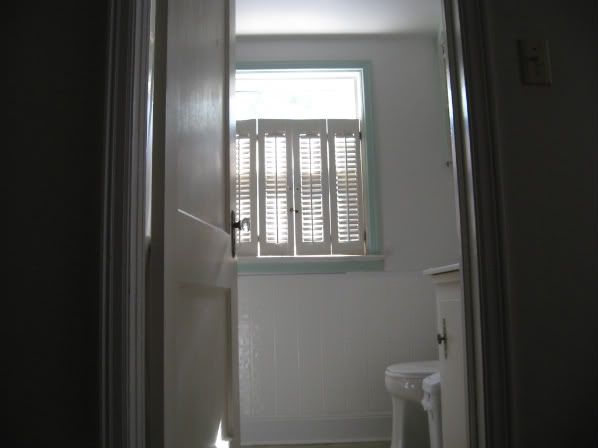 I like my chalk board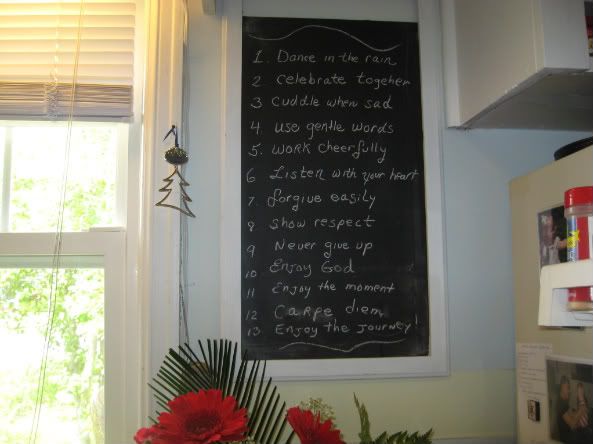 I like the garden views out of my windows below
I like my herb garden (it does have a few veggies and flowers)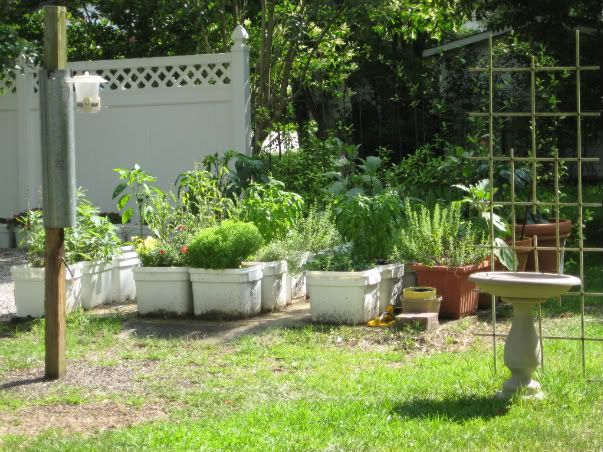 I like my clothes line.....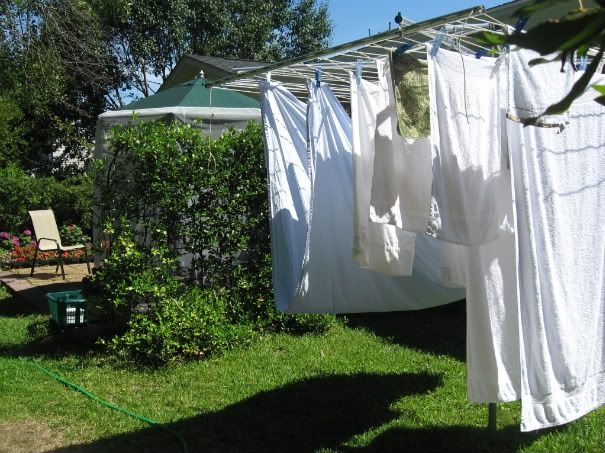 Last of all I like our location --near the beach. And of course I love our monkeys! Minkey, Zephir, and GI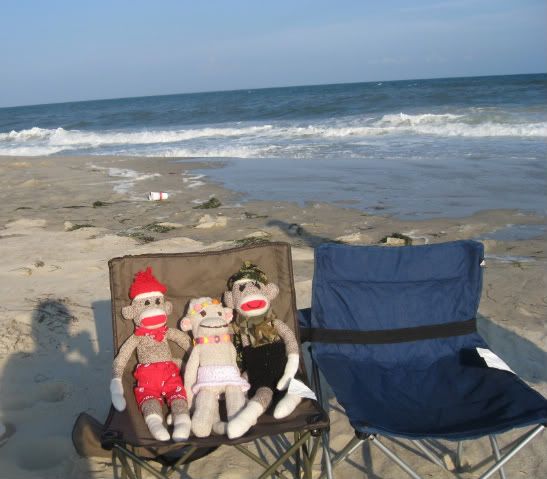 I have left out Meecy and Billy....I introduced Meecy on my monkey blog.....Billy awaits introduction---that will be in a future post!