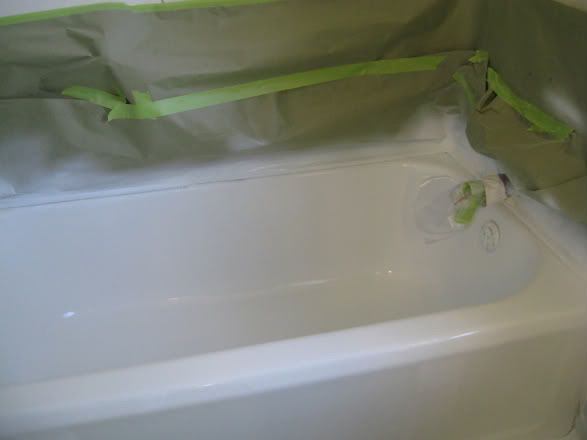 Have you ever had an old tub refinished. We did this in one of our other homes and just had it done at Spindle Cottage. Man, what a difference it makes.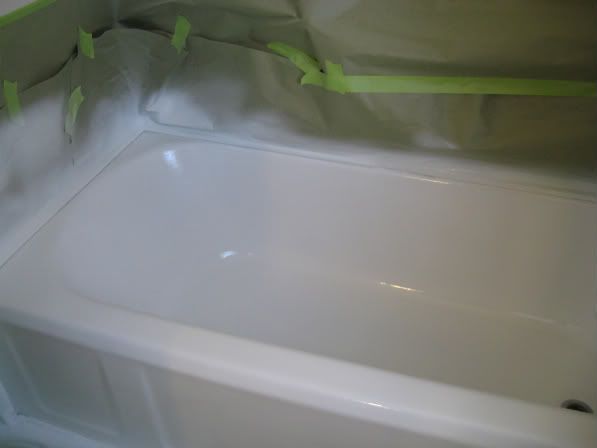 It is all taped off in the above pictures and that will need removing today. The odor the day of the painting is very strong!! Gave me a headache!! Had to have the bathroom window open and it was very very cold outside. We have been having teen temps in the mornings here in SC.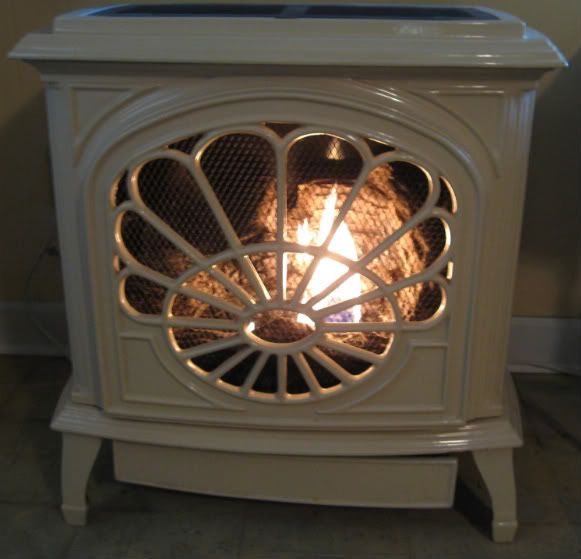 Thankfully I have the above gas fire and another fireplace with gas---makes all the difference!!