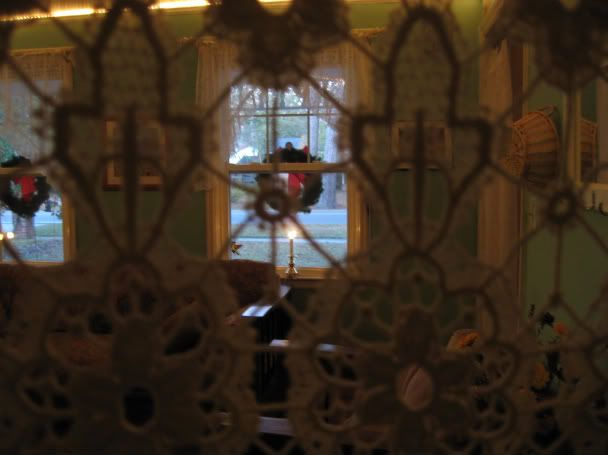 Above is a few of a front room---I thought it was kind of cool looking through the lace divider.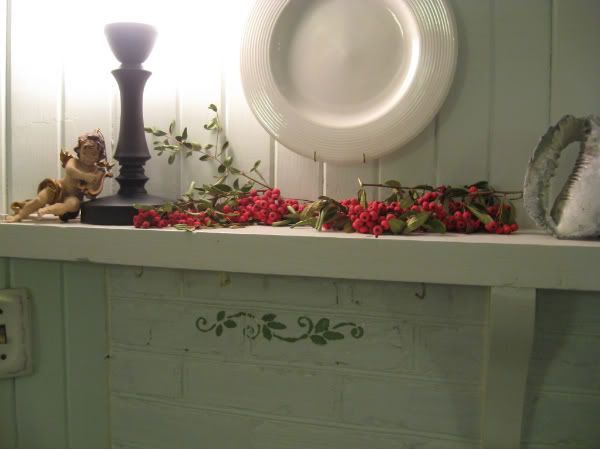 A sprinkling of berries above and below. We have a popcorn (Chinese Talo spelling?) tree--it has these white popcorn like things this time of the year. I have placed some in the wreath.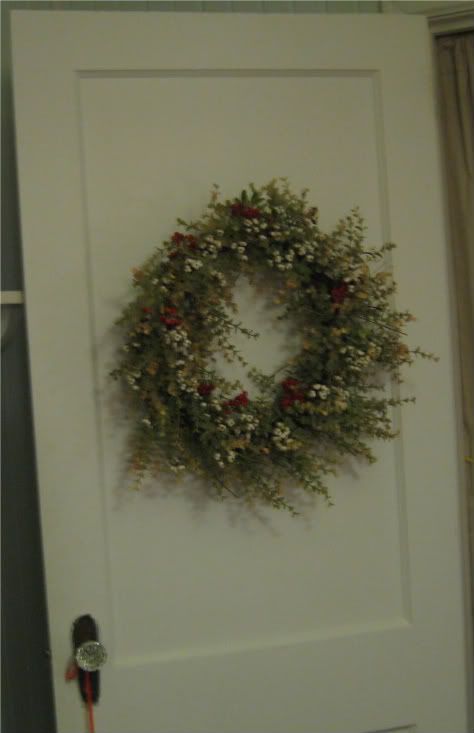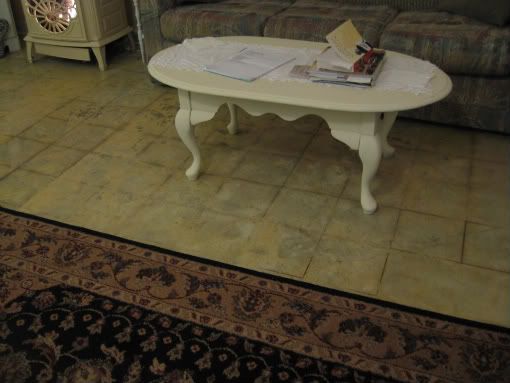 And lastly lots of nice warm fires in front of my new old coffee table. It was 18 degrees here in SC---which translates to cold in our old homes made for the warm weather!!
I have a question-
--I am trying to decide on wall colors for the condo that we may be moving to later this month. I am having a very hard deciding. First of all it has to go with my furniture, and secondly I need to feel warm and cozy, but I am kindof getting sick of yellows. I was thinking of airy blues and greens, but I don't know if I could live without the warmth of yellows. How do you all make up your minds???????? Should I paint large areas and see? It seems like a waste of time and money, but then perhaps not! If I should paint and not like it then that would be more time and money.