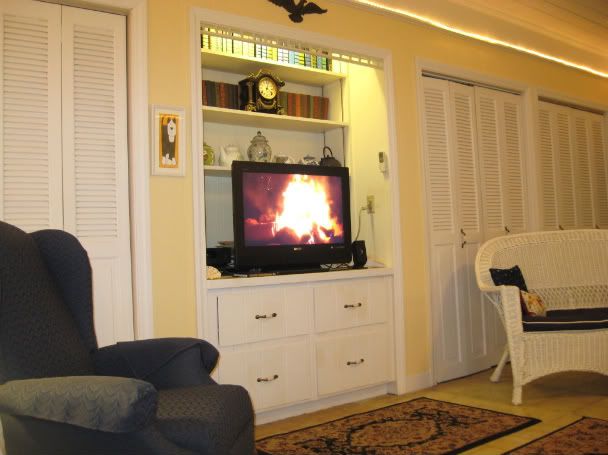 I know this may look a little weird , but I ordered this DVD from Amazon called
Fireplaces, Fishtank & Lava . It does 3 types of fires---one classical , one modern, and the one you see here on my TV is Campfire (you hear the fire burning and the peepers in the backgroud).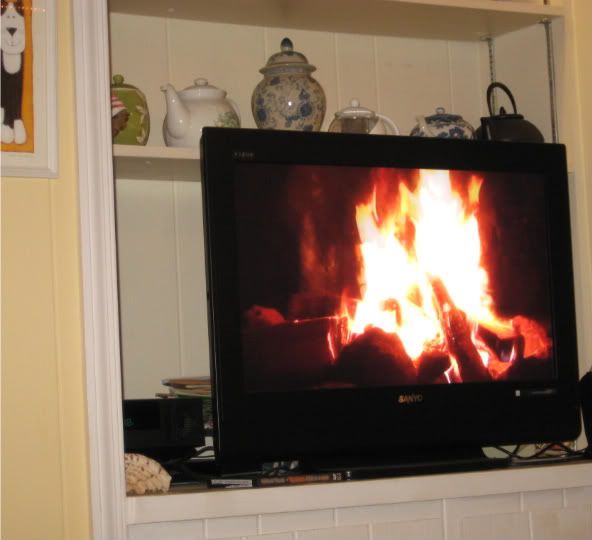 I find this so soothing and comforting!! It replays itself too. (It also has a lava thing and an aquarium---my cat loves the aquarium). But it was only 8 dollars and change with free shipping!!! Very nice---I even like it when I have a real fire going. The thing that is strange is I feel soothed and warmed just looking and listening to it!
PS. FOR THOSE OF YOU WITH A TV IN YOUR BEDROOM this would be really cozy!