Well we have had some warmer temps here in SC. It has been delightful in the mid to upper 60's here this week. I decided to take out some of my red colors (some --not all). Here is the
after
picture in my sun room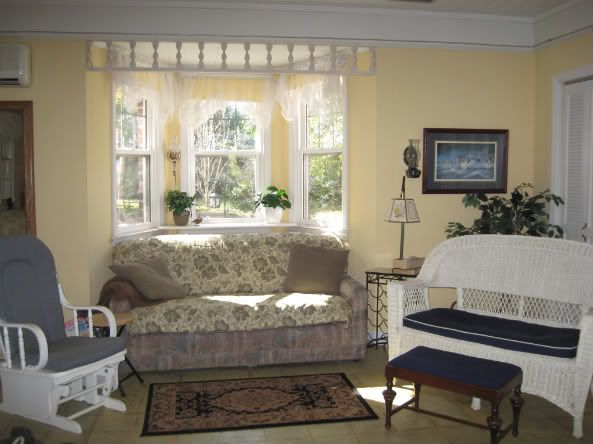 Here is the before picture. (I do have some pretty ugly couches, but they are sleeper sofas that come in handy. When we retire and move THEN we may think of replacements!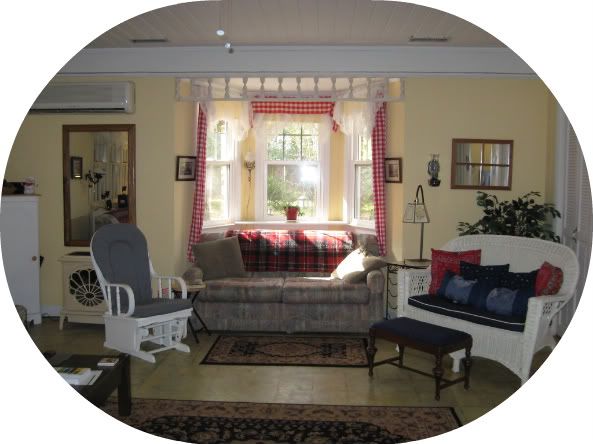 Here is the other side of the room
I also moved and organized one of my hutches. I placed all of the blueware in the top part (with a tiny bit of other stuff)
This gave it a much neater appearance. All of my other sets I placed below behind the closed doors which I did not picture here.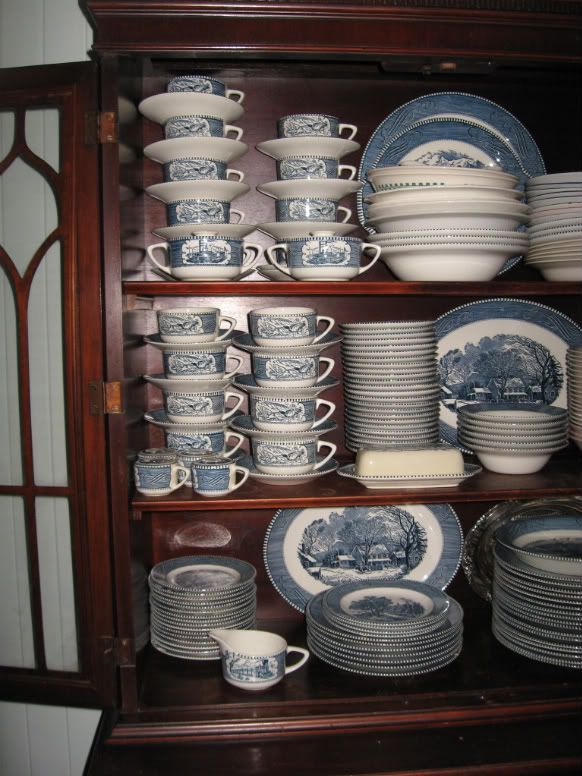 Below is where I moved the hutch (we have two rooms used for dining).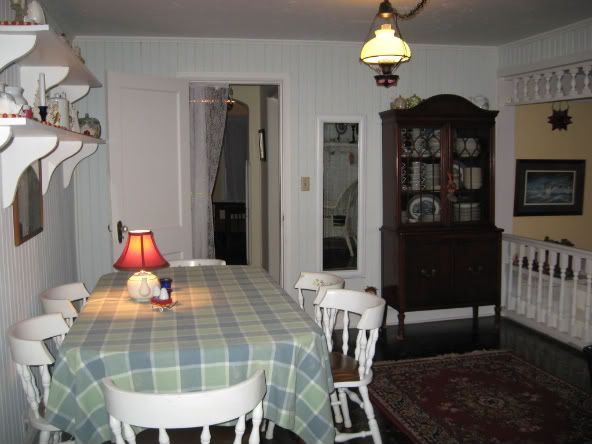 I also moved the furniture around in my dining area (this area previously had the big table against this wall below and I moved the round one here.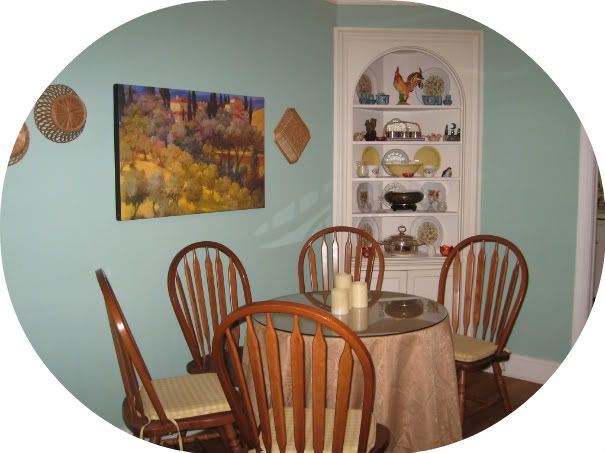 Below is the big table now facing the windows for our enjoyment. Note--this table below has the same tablecloth as on my table in the other room. I love the colors and have two!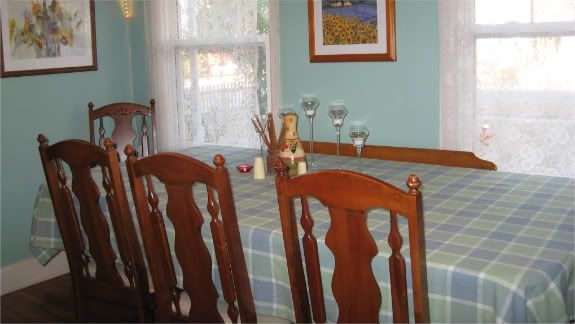 In cleaning a closet , I came across my old phone. We grew up with this --I believe we have had it since the 50's. (It still was working when we used to have a land line a few years ago). Notice the telephone number! It always makes me think of the movie, Dial M for Murder !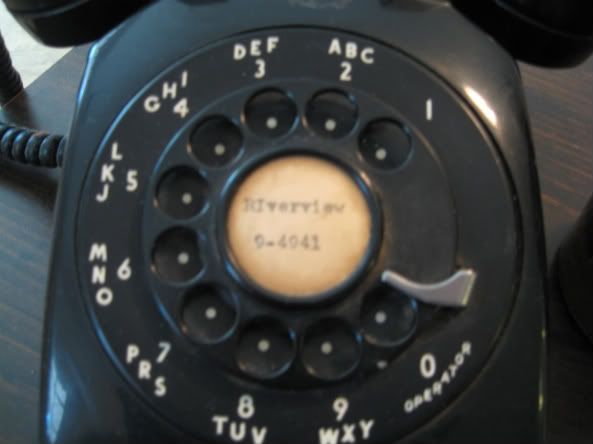 I have not been blogging much lately--I have been enjoying moving things and changing things up and have been doing lots of reading of books (not blogs)....I am slowing down !