It all started when I brought these outdoor gnomes inside to sit by the fireplace. I think they worked a spell on me. They gave me a desire to do a switch in my rooms. I moved the dining room into one of the living rooms and moved the living room into the dining room . HAVE YOU EVER DONE A ROOM SWITCH?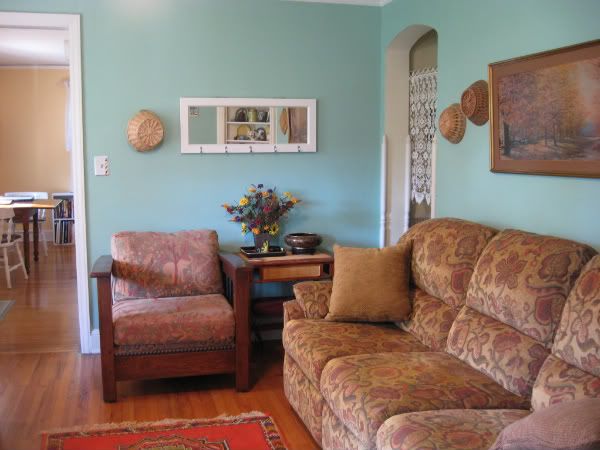 Above is what was once the dining area. I have made it a cozy den area.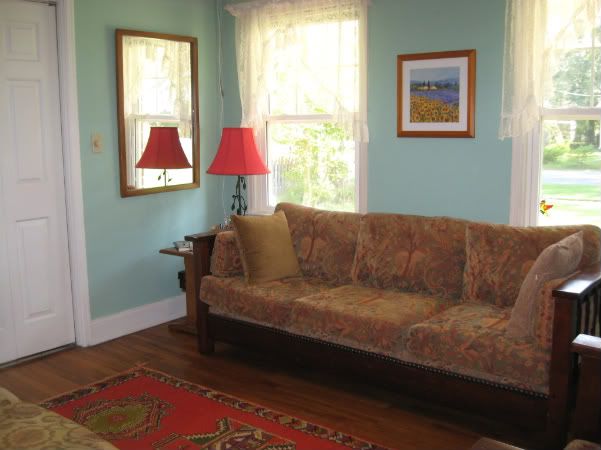 This is a view of the other side (above).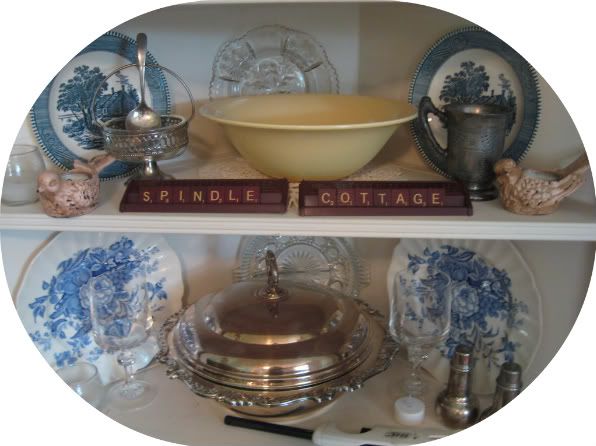 Notice--on the shelf I spelled Spindle Cottage with the scrabble pieces (it was the gnomes' idea).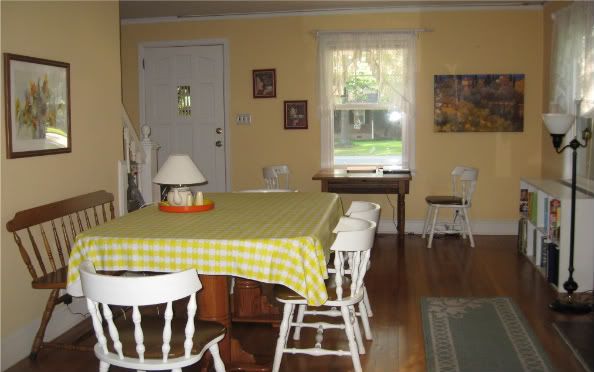 Above is now the dining room, but it used to be a living room . There is a fireplace on the right side, not showing in the picture. This is where the gnomes are sitting.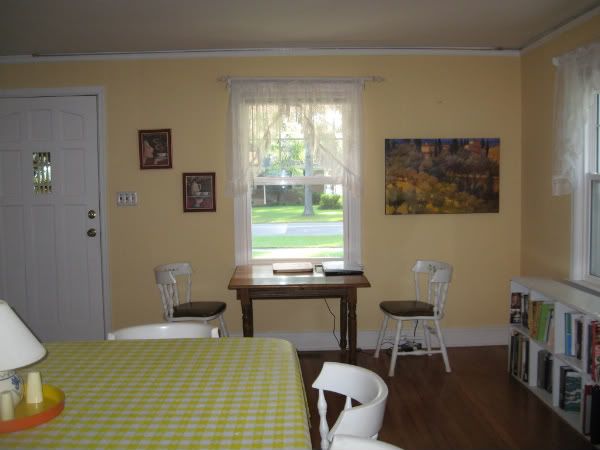 This room can double as a craft room and a computer/laptop area as well as additional seating for eating.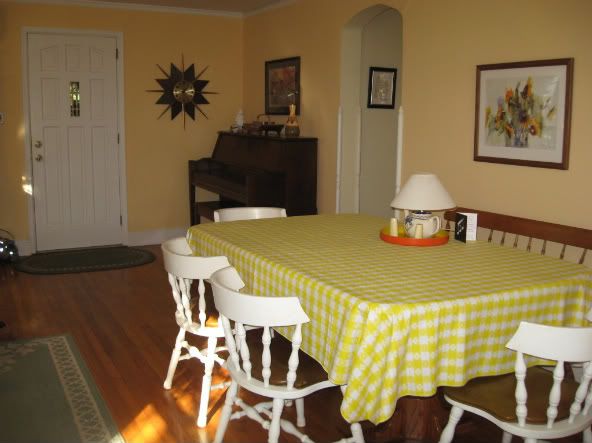 Here (above) is a view from another side--the sunny clock makes me laugh--it makes me think of the Jimmy Dean sausage advertisements.
You can tell which rooms are the same by the wall color. Unfortunately I should have taken them in the same direction!! The 2 before pictures are on the left and the afters are on the right.
So have you done this before????---it is fun. Let me know!