I saw this pic in one of my mags ---a very interesting chalk wall. Here is a close up
Interesting don't ya think?
I replaced my coffee table for the one in the forefront of the picture below. It makes me happy because it is an old wooden one. I should have taken a better picture of it. It is a pale yellow color.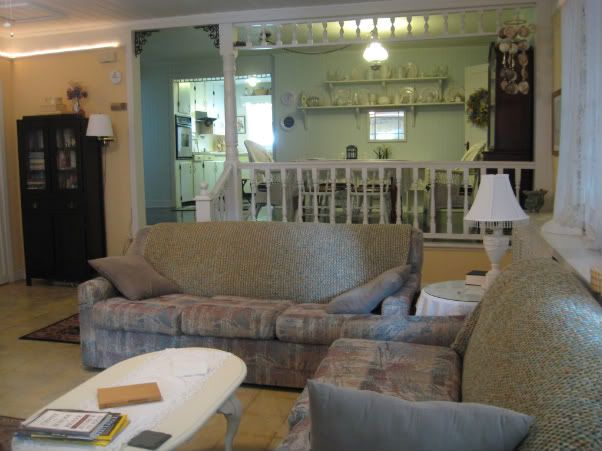 And last but not least....look who is in my kitchen:
My oldest son hamming it up!! ha! HE HAS A MUSTACHE FOR MOVEMBER (NOT SURE OF THE SPELLING)--ITS FOR PROSTATE CANCER AWARENESS.
"The Mo, slang for moustache, and November come together each year for Movember.
Movember challenges men to change their appearance and the face of men's health by growing a moustache. The rules are simple, start Movember 1st clean-shaven and then grow a moustache for the entire month. The moustache becomes the ribbon for men's health, the means by which awareness and funds are raised for cancers that affect men. Much like the commitment to run or walk for charity, the men of Movember commit to growing a moustache for 30 days. "