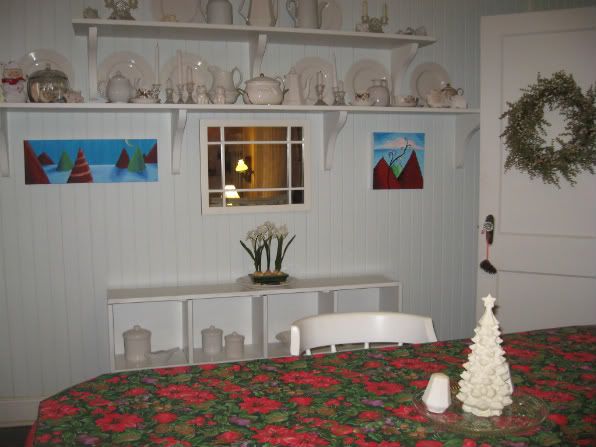 While my oldest son was here for Thanksgiving he drew two happy pictures for me for Christmas time cheer.
These are happy trees that ooze contentment and smiles for me.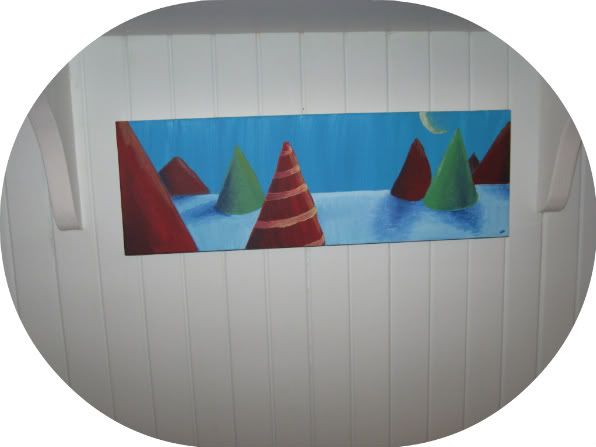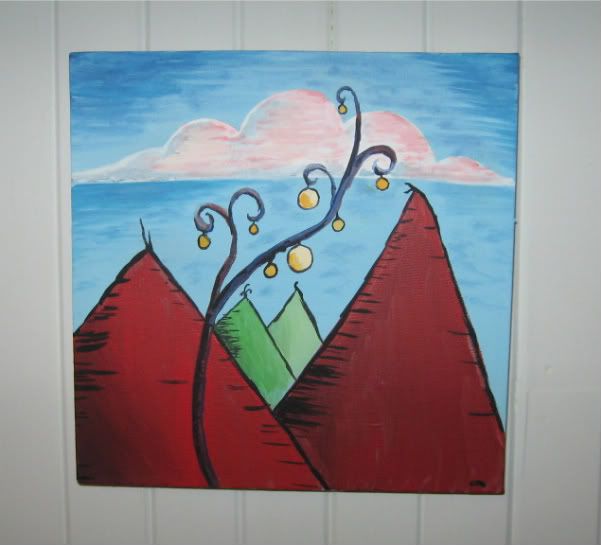 This one spoke to me for some reason---the red reminded me of Jesus's blood shed for me, and the green mountains spoke of the new and everlasting life we have in him. The branch reminded me that if we abide in him we will produce golden fruit.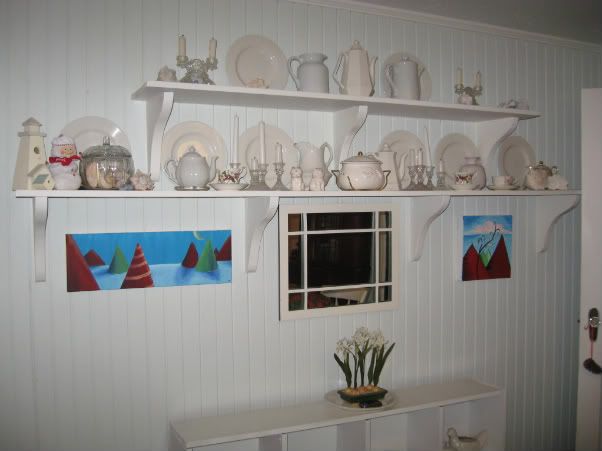 Together they just make for some happy Christmas pictures and they bring me much pleasure. PS. My son loves drawing cartoon type pictures....but he also does regular kinds. He loves doodling and his drawings are sometimes weird! I will have to show some of his other ones perhaps in the distant future. We will probably be moving in December and then I will have to change the title of this blog!