Last night this was the view from my sofa. It is one of the reasons I love Fall. There are so many beautiful things blooming
.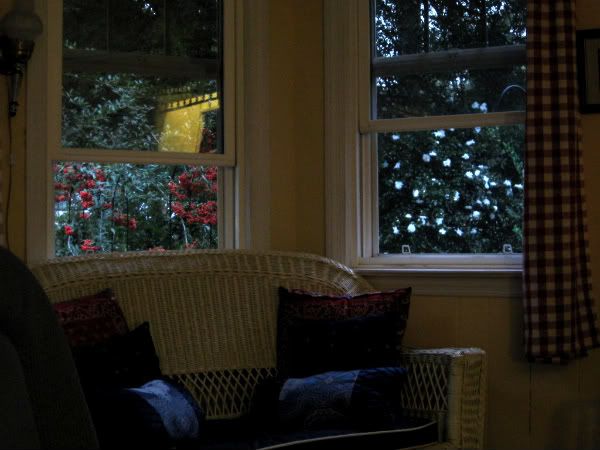 Below :The impatients are still going fairly strong--they need a bit of water
.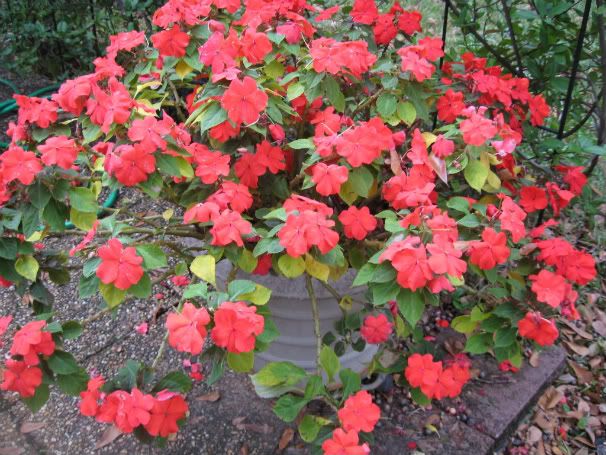 Above : the carpet roses are trailing over the carport wall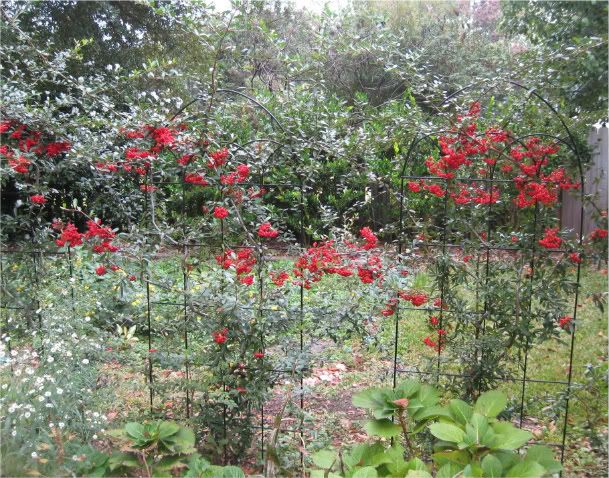 Above: these were the berries in view from the bay window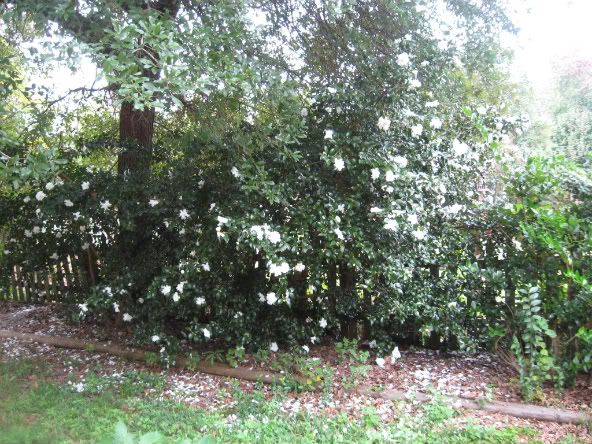 ABOVE: the camelias are in full bloom (they were the ones seen from the window).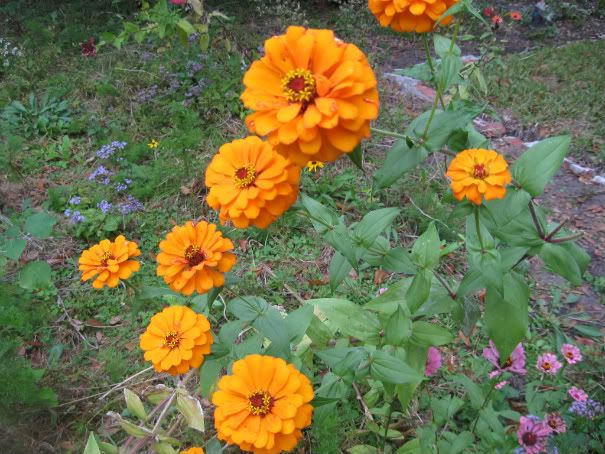 Above: a section of my wildflower mixed seed garden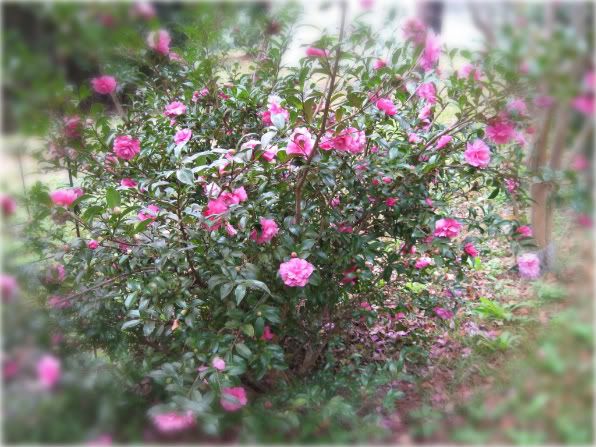 And last of all the pink camelias---so much color!! I am thankful for all the colors and beauty!