Met Monday is coming up and I am posting this a bit early since I am not feeling well and don't know how I might be feeling later.
First of all, aren't all of you guys simply sick, sick, sick, of everyone telling you about their chalkboard making experiences????? I mean, really, how many ways and types of chalkboards do we need to see!!! It is as bad as the burlap take over or the painting cloths from Home Depot being transformed into curtains, sofa covers and etc.!!! WELL, I GOT SO SICK of it I had to DO something about it!! YUp....you know what is coming....I HAD to DO a CHALKBOARD. UGH....you say, not another one!! yup..it is spreading.......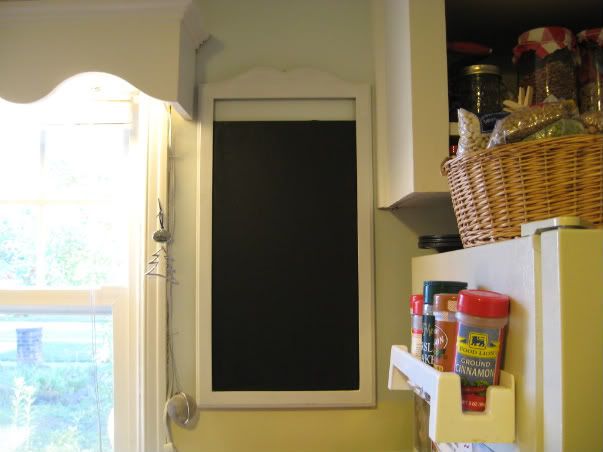 I found my above calandar holder in a closet when I was cleaning this week and I painted the chalkboard paint on it which I found at Walmart.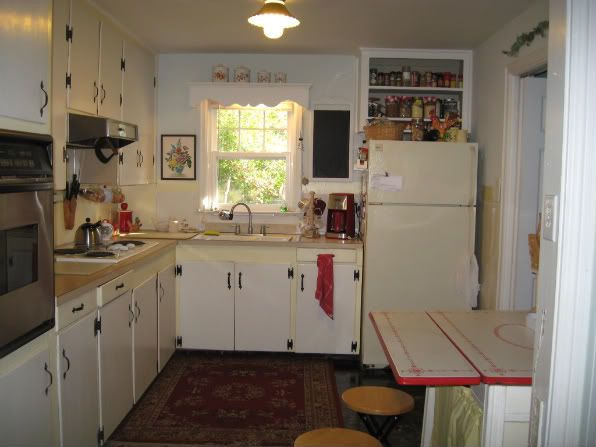 It is in the kitchen.....yup, another kitchen blackboard! When will this conflagration ever stop!!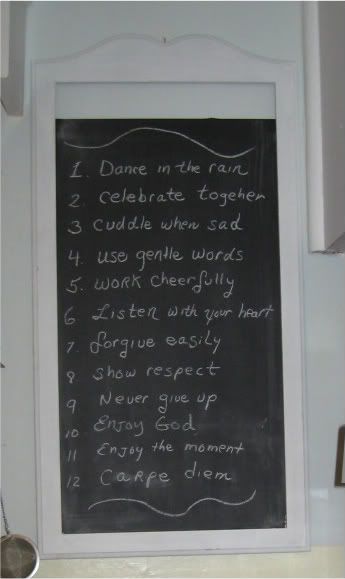 I wrote some
"family rules"--an idea which I got from another blogger--things I like to be reminded of daily (especially while washing dishes!)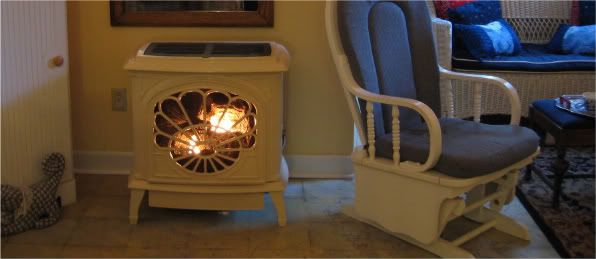 Above is where I like to be when I am feeling under the weather as I am now (and not from the chalkboard
!)
One more change I did this week is to put a different tablecloth on this and other tables and move some stuff around in this room . I am not going to show it all now.....But the CAT--Bishop Boots-- would not allow fake flowers on this table. He kept going up there!!! I think he would have learned that they were fakes, but he was probably smelling some real ones I had elsewhere. I gave up and put a teacup in its place---it looked better anyway. Perhaps Boots is a future decorator???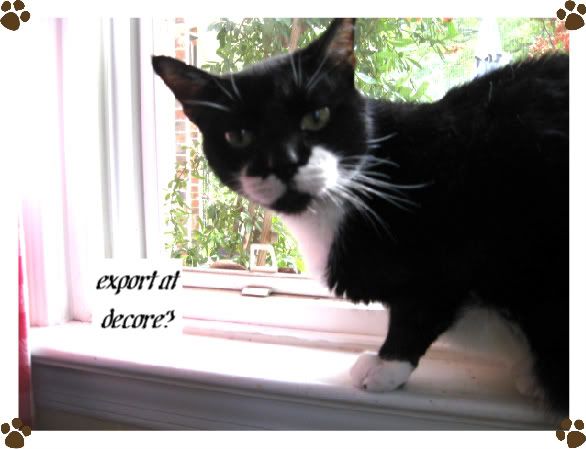 Yikes that sign was supposed to say expert not export! HA!! Fooled or fouled again!