IT will be tablescape Thursday at Susan's On Thursday so go there to see some smashing ones!! I failed to take many pics of my set table and it was only partially set!!! GETTING old age syndrome!!

In the picture below you can see I have moved the round table to the fireplace area instead of the rectangular one---round is more cozy. I have added my pink cups to the tea cup shelf instead of just the blue ones. (oh forgive my spelling--if I do the check it messes up my pics). I threw on a different red table topper and I moved my wicker chairs up here. NOTE: THESE PICS DIDN'T SHOW TOO WELL BECAUSE OF THE NIGHT TIME MIXING WITH THE COLORS.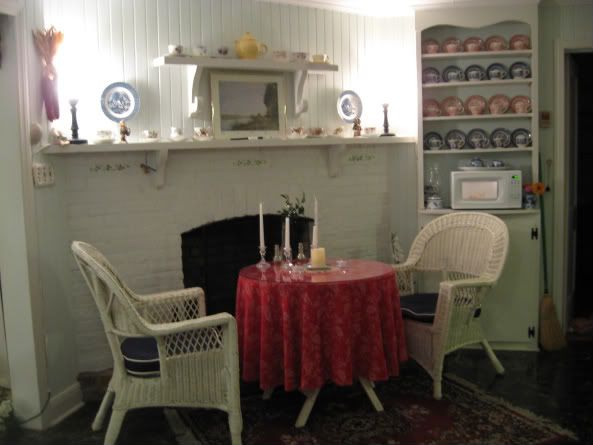 Below is the same area with the blue checked table cloth--which looks better in the picture than the red, for some reason.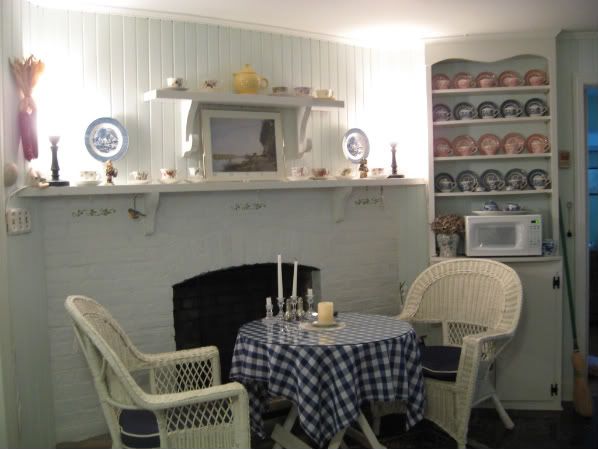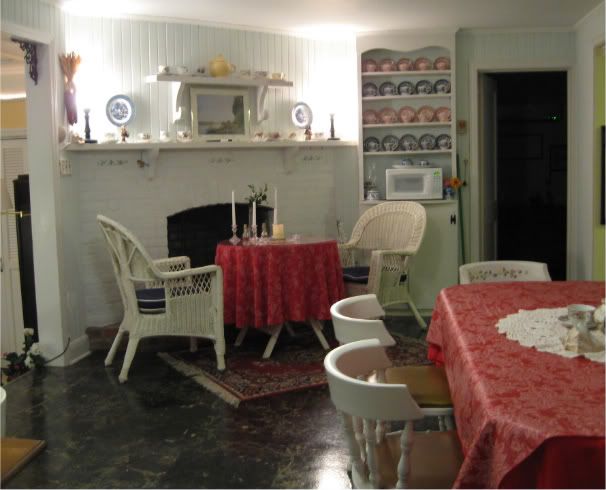 I put a red one on the bigger table in the area too. I can't make up my mind which ones I like better. I have tried red plaid stuff. I have tried a white on the rectanglar table and the blue and white check on the round---but for this time of the year it seemed a little cold.

Below is how it looks in the white
: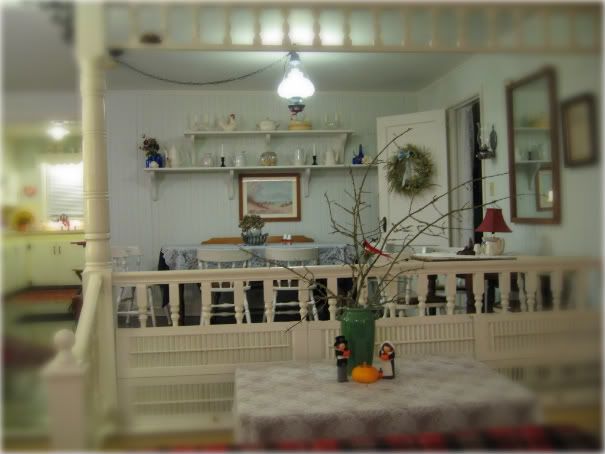 But I think I will stick with the red for this time of the year
. Anyone else want to put some in put? Hmm, may be I will try a white topper over red for the big table?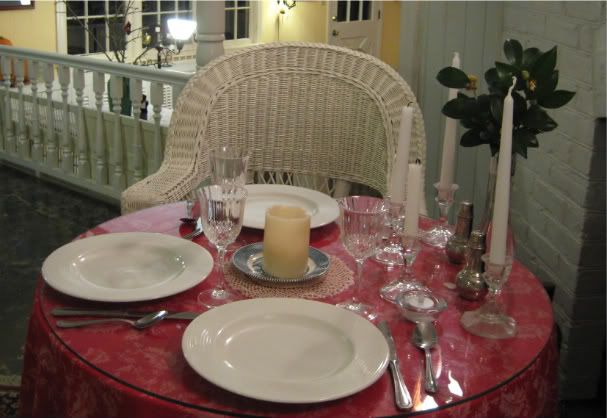 I love red and white---so a simple red and white and glass and silver thing going on here. I lost my fork somehow! We actually were celebrating something.

The stemware above was purchased by my hubby when he was in Venice, Italy. They are hand blown and we bring them out on holidays and any old time and on special occasions.

This is how the inside looks (above). We have 6 for white wine, 6 for red , and 6 champagne flutes (sp?). We had them shipped so he wouldn't have to carry them on the plane. But we had a time getting them from customs. The price he paid was supposed to include the customs charge....but we still had to pay. They all arrived safely.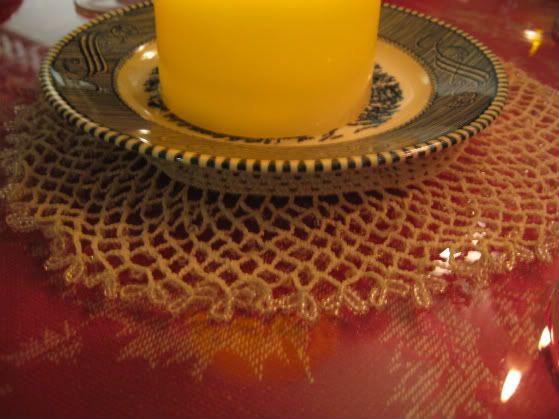 This little beaded doiley above is from my college days back in the early 70's! I was dating a guy from Rhodesia and he brought it back from Africa for me. It is hand made.
So I know I should have done a more fancy table---but ah well. We were celebrating my youngest son's grade on a major test. He got an A---now the amazing thing about this is he flunked the course 3 other times with an average in the twenties!!! This one course kept him from getting his degree!!! He now commutes 5 hours round trip three times a week to do this course. His brother tutored him for a month this summer and now continues to give him help by webcam (since he lives in Seattle area and we live in SC) over the internet. We are now hopeful that he will graduate and also get his Lt commision(I can't spell!!).
So all in all we are celebrating his A average so far and hope for the future. (however he did have a speeding ticket--Ha!)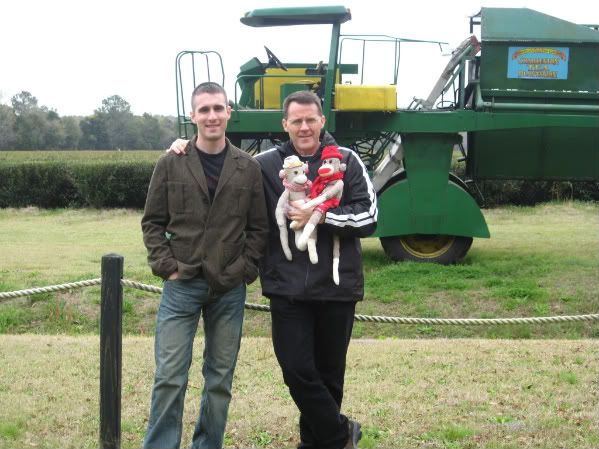 Needless to say, my son is the one on the left ;-)
AND last of all I decided to change the pic above the table for the wreath and add an underlying white cloth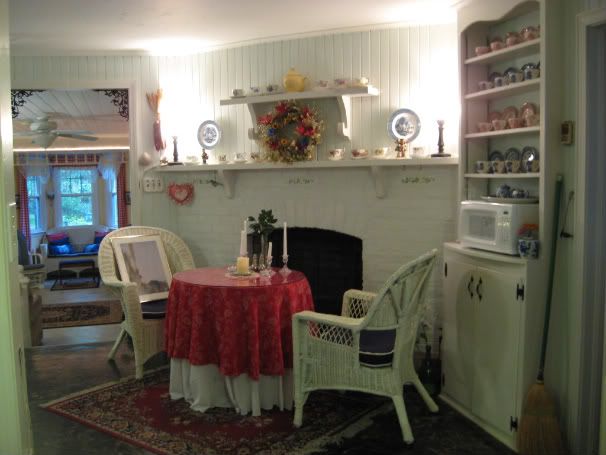 Oops--left the picture in the chair!