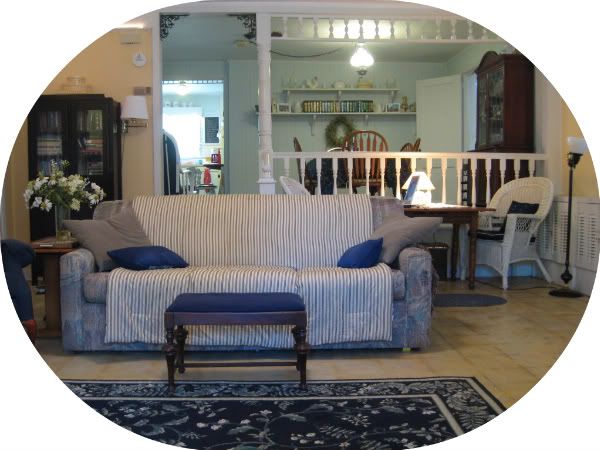 Well, we decided to move the blue and green rug down from the bedroom to tie in with the throw over our yucky sofas. There was just too much busy-ness going on with the previous rug and throw---scroll down on the blog and you might see this here:
http://spindlecottage.blogspot.com/2010/01/lightening-things-up.html
However that post doesn't show the mix of the big rug with it very well. There was too much going on.
However the striped version on the sofa does not make me as happy as the green flowered version so I may have to play some more.

We also centered the table in the dining area that adjoins this room. The table is now centered under the ceiling light and centered with the shelving. The problem with this dining area is that the floor slants BIG TIME to the right of the picture. When you put the table the other way it slants toward the right down hill. This way the table is much more level.