It is Table top Tuesday at Marty's so I thought I would link this post to her event since Marty said the hutch section could be used for this) . Go
here
to see others.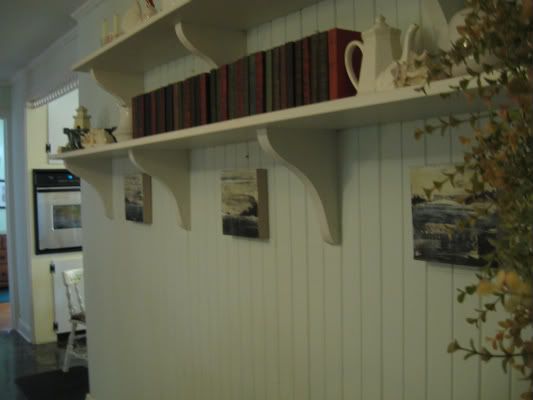 I won these three pictures (above)from Michelle Morelan at her blog
here (
http://schematiclife.blogspot.com/
She is an interior designer and an artist. She sells large paintings on etsy. You can see them on the side of her blog.)They are three little sea scapes. I only live about 20 minutes from the beach so I was excited to win them.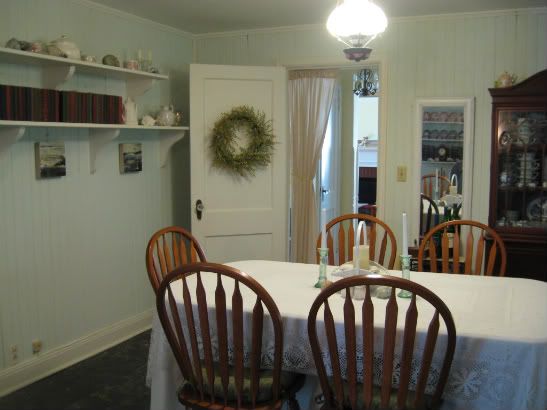 I am not sure if I will frame them since I like a bare look.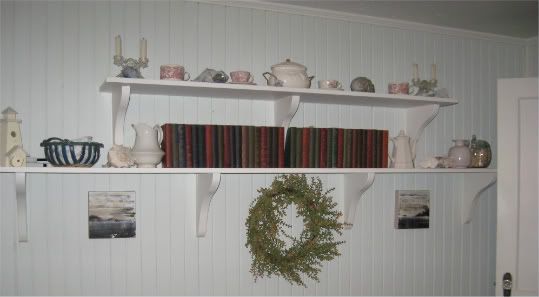 I am still playing around with them, but I think I prefer the 3 paintings together with the wreath on the door.....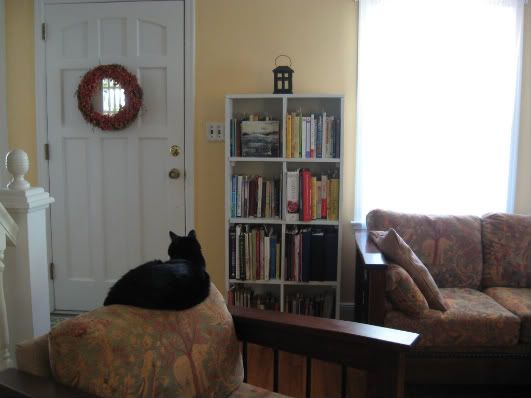 I have tried one on my bookcase (above) and I wish I could leave it there, but I do think I like the 3 together .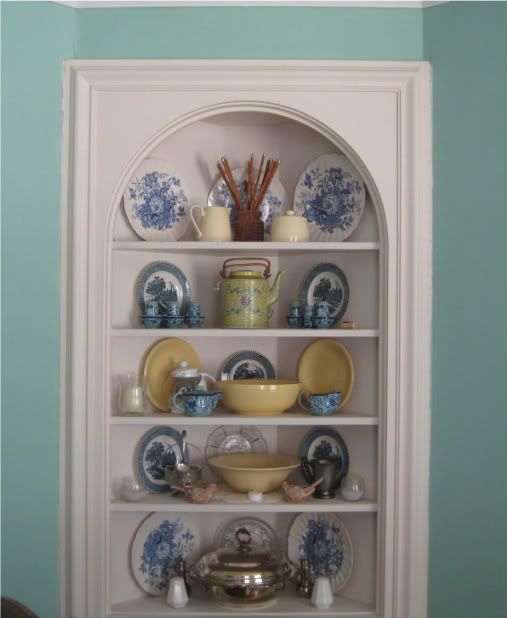 I also decided to move some blue and white plates into my corner shelving. The problem with this corner hutch is that the size between the shelves varies. So you can not place the same sized plates on all of the shelves. Also the back part is narrow and will only fit small plates in the slots. So I sometimes get a top heavy look, sigh, but it is the only way to fit these plates which I love.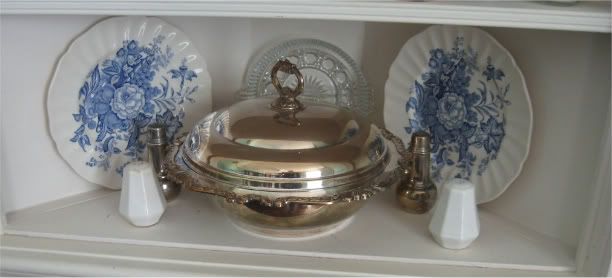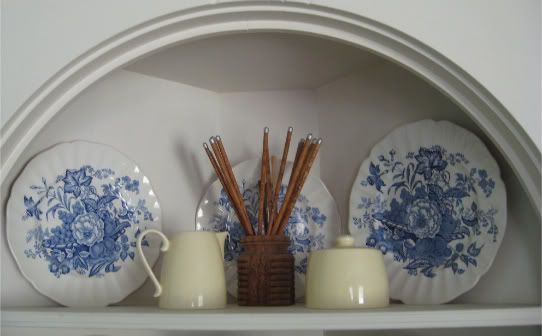 These plates make me happy.
And for a first time I moved my piano to a new location! WOW!! REally moving things here!! Ps. I am still playing with the dining room. My hubby says he never has to worry if he doesn't like something because soon it will change!