For Beverly's Pink Saturday I thought I would show some stages in a transformation of my lower living room and some added touches of pink. The first shot shows one ugly, UGLY couch (one of a pair of couches). I played with covering it up and with pillow combinatioins.

The two I decided I liked best were the ones below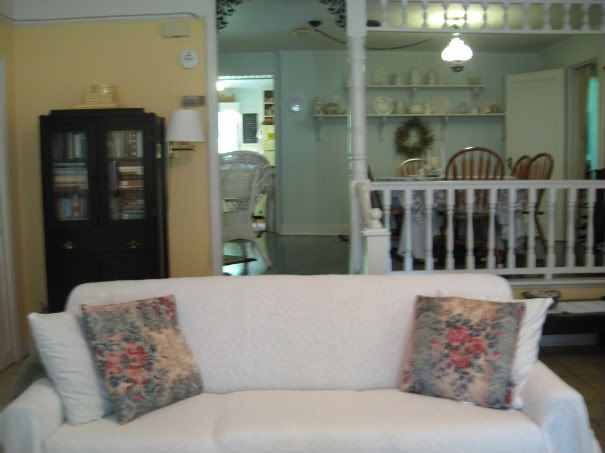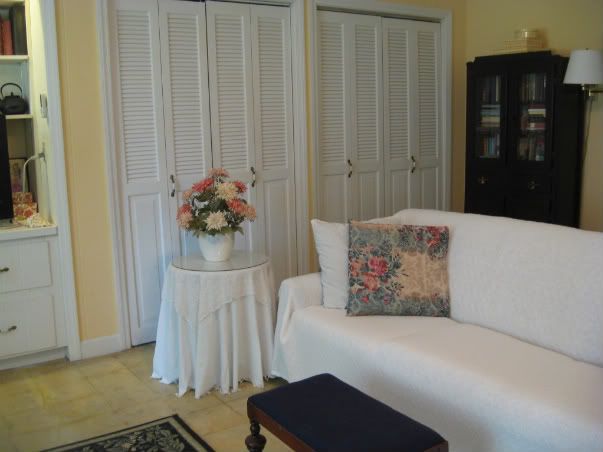 Right now I have it as below , but I do like the one above too. The greenish pillows in the one below tie it in better with the rug.....but I am still thinking
.
FRANKLY anything is better than the original couch!!!! I usually have it covered with something! Have a happy pink Saturday!! To go back to Beverly's for more link ups on Saturday go here: http://howsweetthesound.typepad.com/