I love old postcards. They tell a story. I especially love ones with notes and stamps!
(note for Pink Saturday viewers notice the pink cards! and red cards for rednesday!)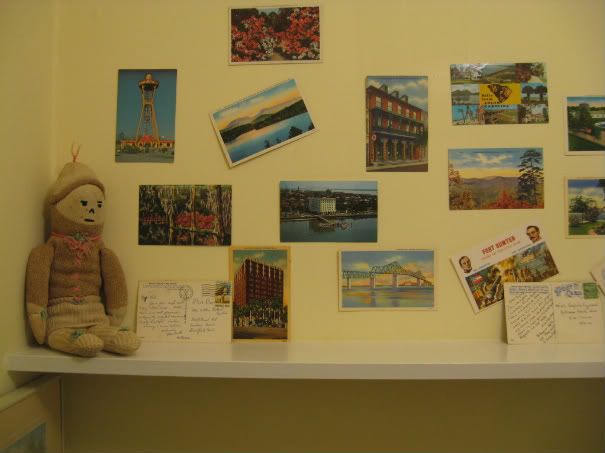 I recently purchased some from Ebay that were from the South Carolina area, since that is where I live. It was nice to see some scenes, bridges, buildings, gardens, etc that once were around (like the old charleston bridge) and some that still are around.(Pedro's South of the Border).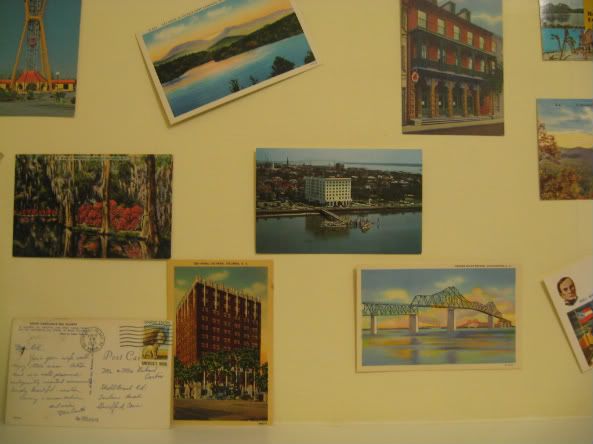 The card above on the lower left has a 6 cent stamp.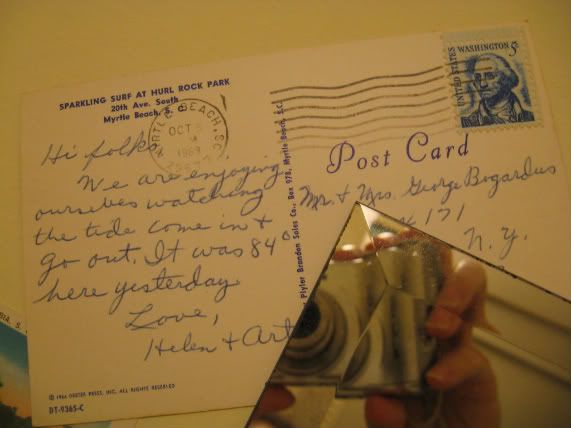 I love seeing the changes in stamps : some from 1cent, 3 cent, 5 cent, 6 cent--hmm, not sure if I have shown them all here.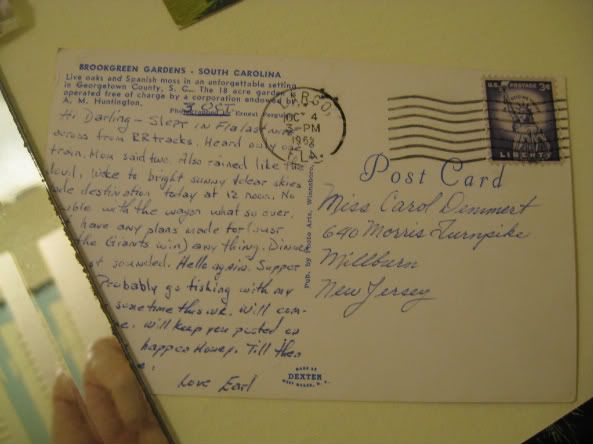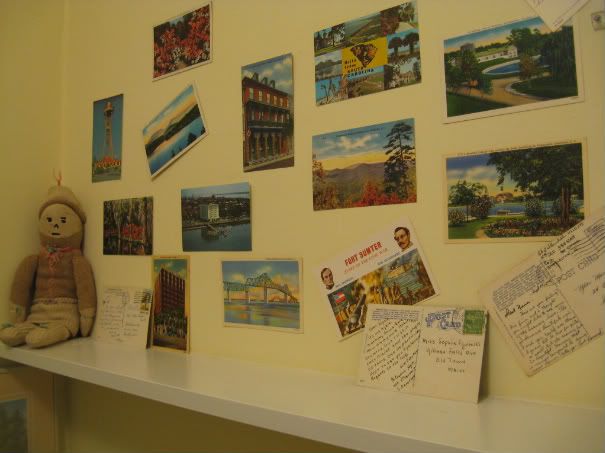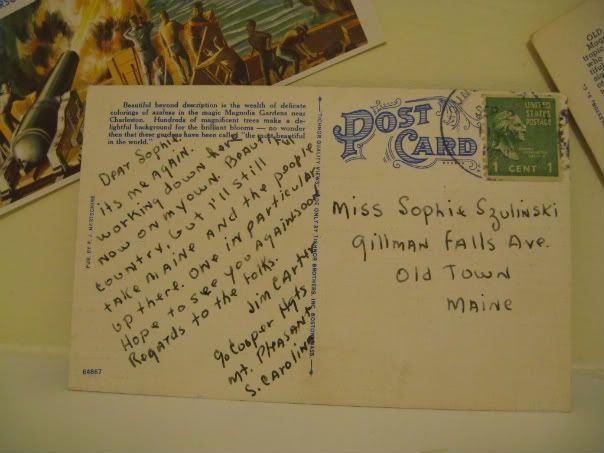 The one above is from 1940 before we in the USA entered WW II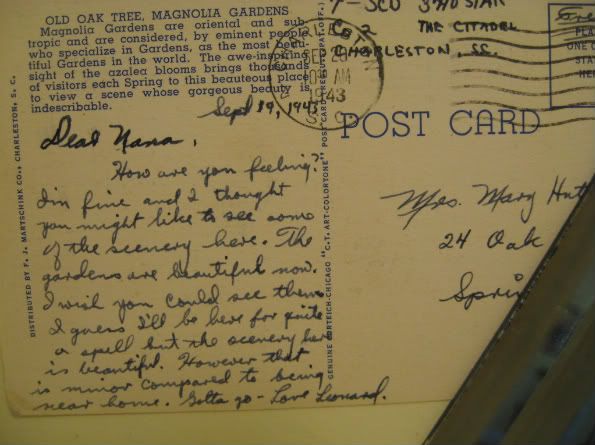 This one above is from 43 and the person was writing from the Citadel in Charleston--must have been doing military training there
.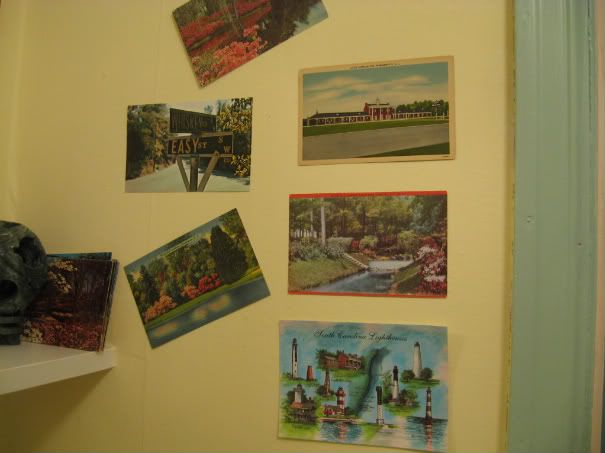 The one above with the lighthouses is new.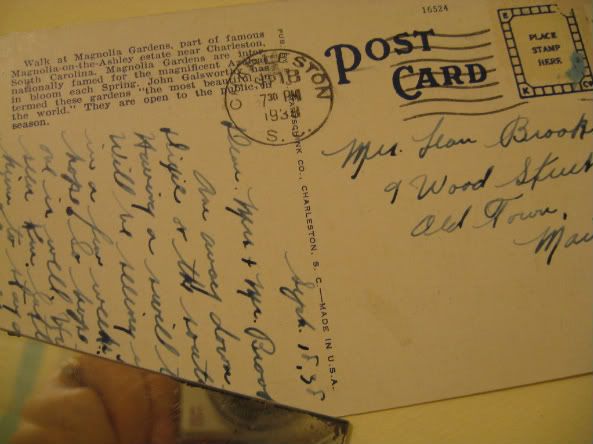 I think this is my oldest one from 1935.
I decided to place these in my half bathroom where there is no shower or tub to do damage to the cards. It is fun to look at them and think of places and old times, and people . I wonder about the people who wrote the notes and licked the stamps. It gives me a warm feeling. ....a connection with the past.
I got this idea from the Rice Paddy Restaraunt in Georgetown, Sc.
here
. Which has wonderful food and is in an old historic port town. They had postcards in their ladies room and I spent time reading them!
I will link this with PINK SATURDAY which is coming up, since there are lots of pink azelias in the postcards! Go here
http://howsweetthesound.typepad.com/my_weblog/
on Saturday for more pink stuffy! Also go here :
http://www.suelovescherries.blogspot.com/
for Rednesday on Wednesday!