It is rednesday and time to share your reds. Now that the Hot weather is here I have to have a supply of iced tea on hand. I love this smaller container (1/2 gallon) because the tea stays fresher than when I have a huge one. I am the main drinker!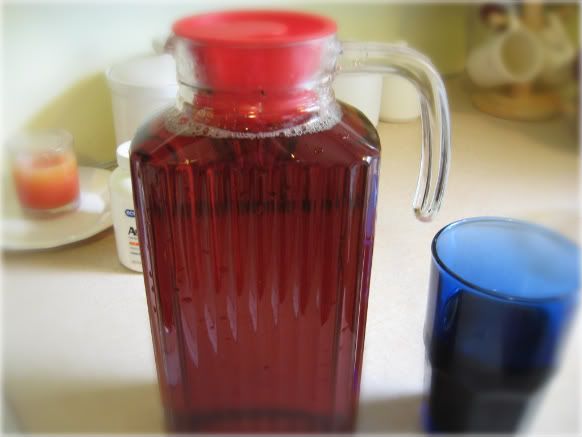 OOOPs, an asperin bottle is showing! I am just getting over a cold .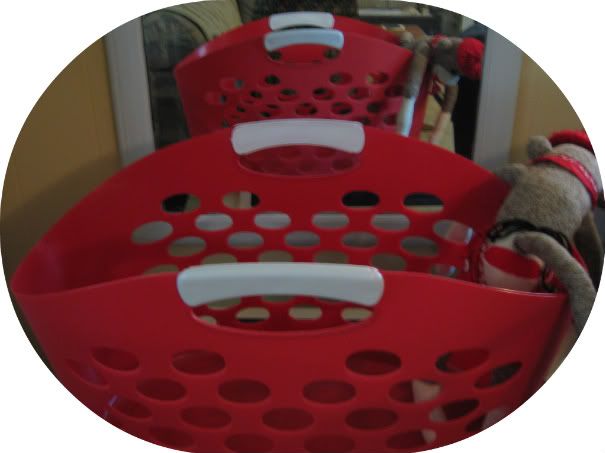 Ok , one of you Rednesday gals showed this number last week and I DID find it at my Walmart ( in the 4th of July section!) The thing I liked about it, other than making my laundry much happier! is that it was NOT MADE IN CHINA!! Nope.....it was made in Israel--surprise, surprise.
Have a great Rednesday! Go here to see other participants:
http://www.suelovescherries.blogspot.com/