It is Table Top Tuesday at
Marty's
and I have recently made a few changes at Spindle Cottage--but I am still working on the area below. I may add more white plates.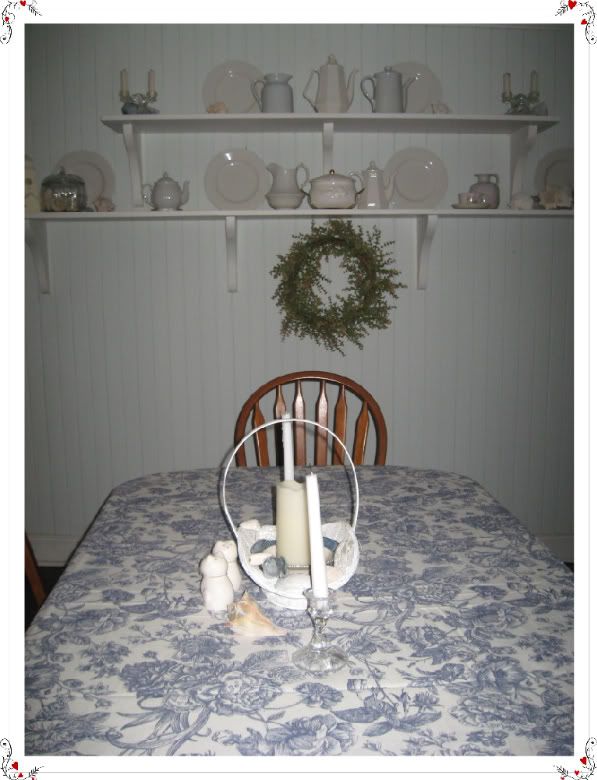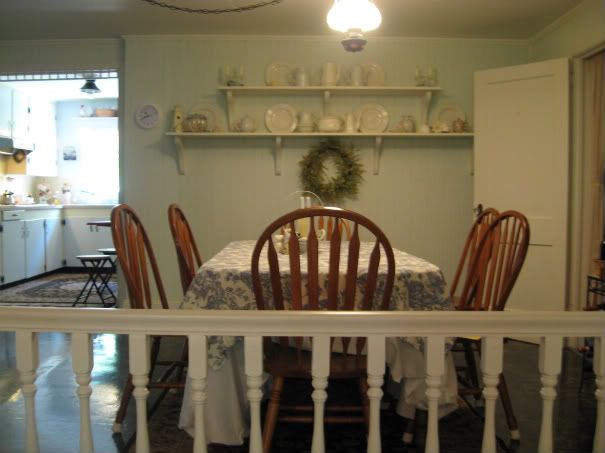 I am enjoying the blues and whites together.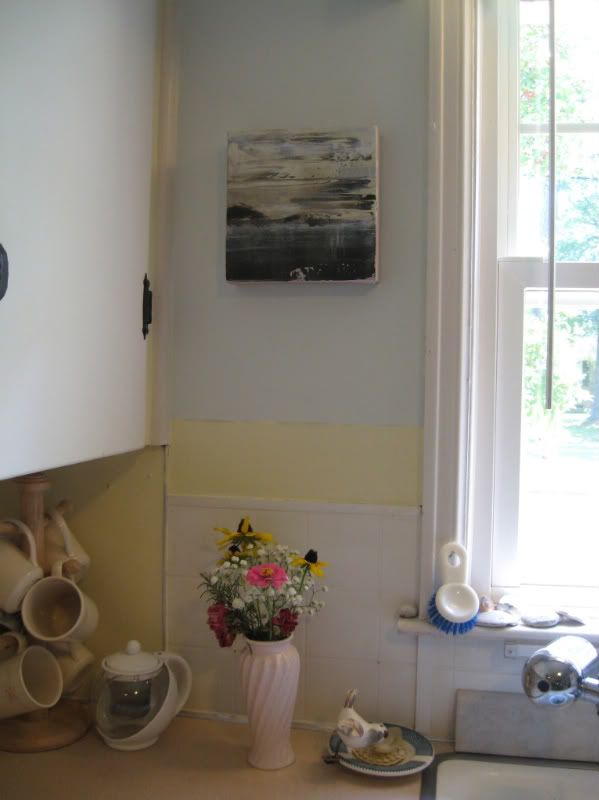 I changed up the photo in this kitchen with a beachy one I won from Michelle at
http://schematiclife.blogspot.com/
I keep moving her pitures around (as I do all pictures--it enables me to enjoy them more!!--I have 2 others that go with this one in another room)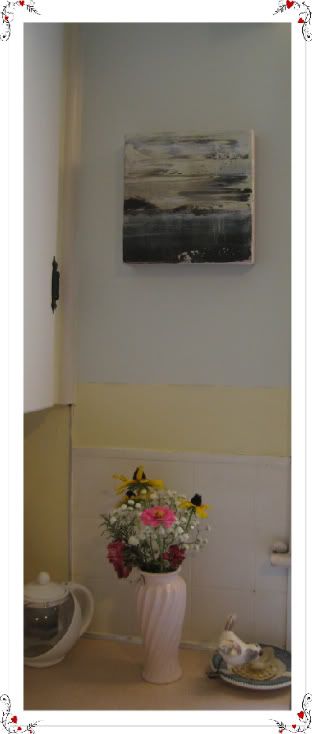 I love the swirly pale pink vase above--it makes me happy --filled mostly by my wild flowers.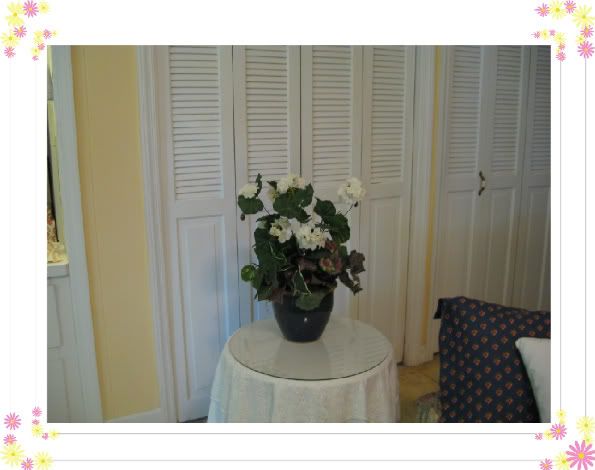 Sometimes I like one very big pot of flowers on a small table...... Well go to
Marty's
to see more table tops! Ps. for more scenes from my home go to the post below this one ;-) right here:
http://spindlecottage.blogspot.com/2010/06/what-i-like-about-my-home.html