Chalk board Thursday is
here
In this picture below you can see the chalk board I made from a distance, hanging on the kitchen wall to the right of the sink. This gives me inspiration every day.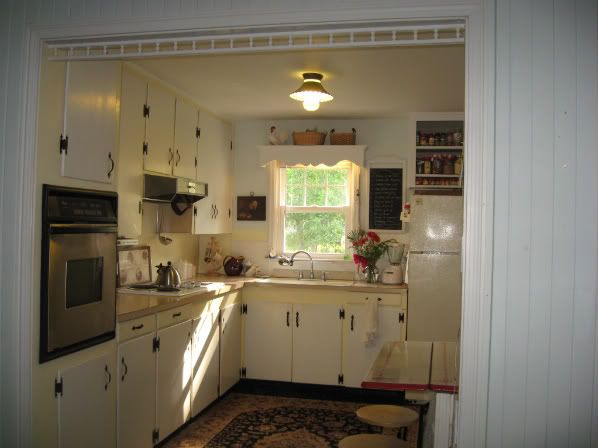 Here is a closer view of what it says!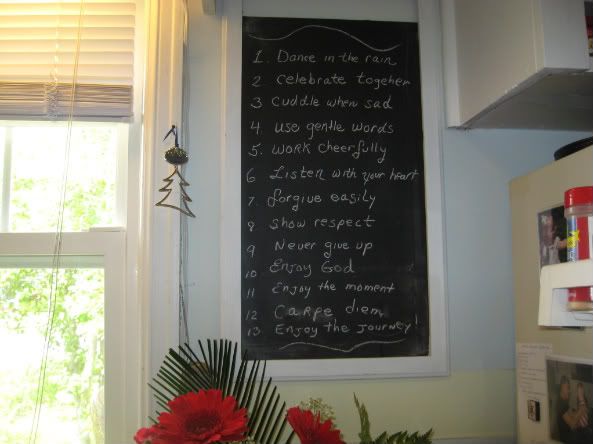 This chalkboard above is made from an old frame thing that was for holding calanders.
I am currently working on another chalkboard project. I wanted a sign for my Spindle Cottage to hang inside. I have taken a white dish and painted the center with the blackboard paint. I will be the name Spindle Cottage on this.....don't have time to do pics of it right now. Have a blessed Day!! Got to do some exercise!