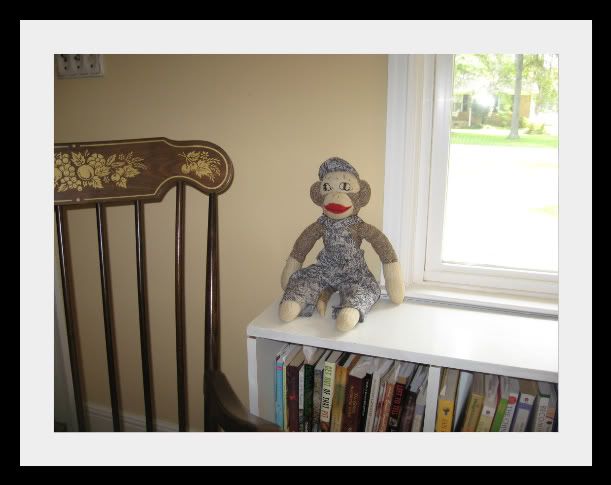 Billy, the sporty monkey, is confused. Nannykim has been moving furniture AGAIN. He keeps thinking this will STOP. But every few weeks she moves something. Her husband has requested it remain the same for 6 weeks. Perhaps this time it will?!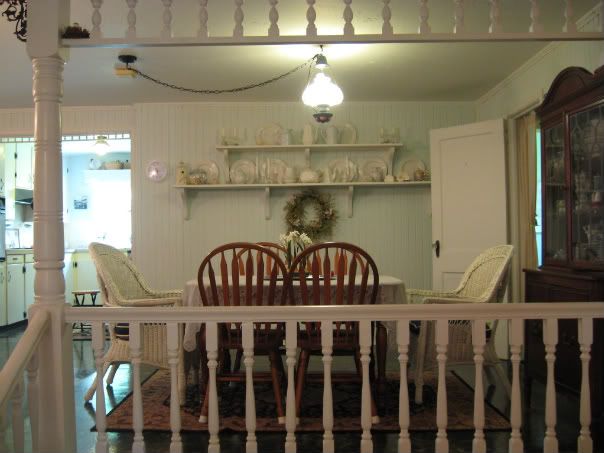 Above she has switched the angle of the table, removed a leaf (is that what you call it?) to make the table smaller for the area, and moved her wicker chairs to the table.
She changed up some of the tea cups--adding some fun ones to the gouping.Notice the wee sock money on the shelf (very wee one)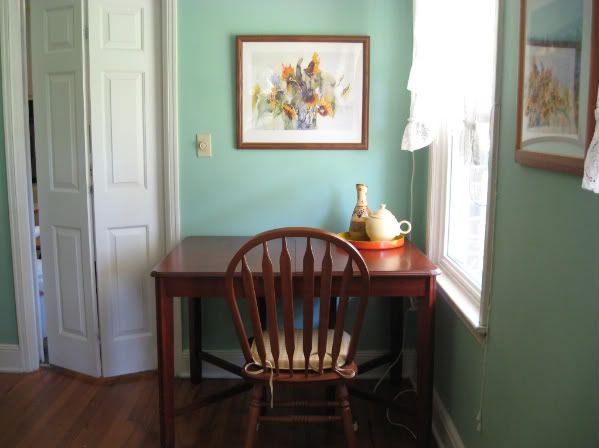 And she moved some other tables around in the dining area creating a nice little buffet place and also a handy computer area. Why does she do this? Because it makes her feel like she is in another place....or that she is on vacation.....or What? Why do you guys move your furniture? Billy, really wants to know!