It is going to be outdoor Wednesday so I thought I would show a few things that delighted me this week. To see others doing Outdoor Wednesday go here:
http://asoutherndaydreamer.blogspot.com/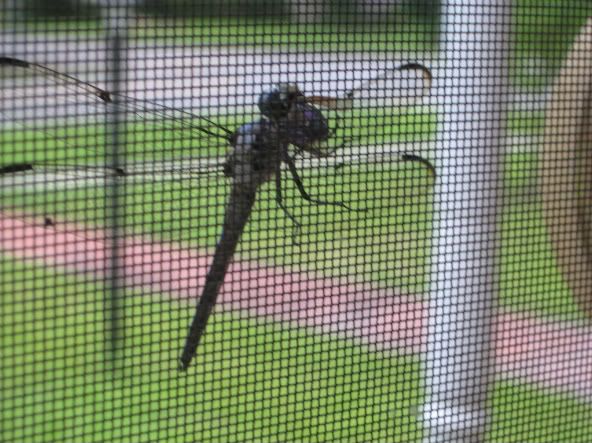 This dragonfly landed on my kitchen window. Notice he has a bug and I watched him eat it! Did you know dragonflies eat mosquitoes too!! I used to think Purple Martins were good for this , but I read that that is false--they don't eat many. But dragonflies do!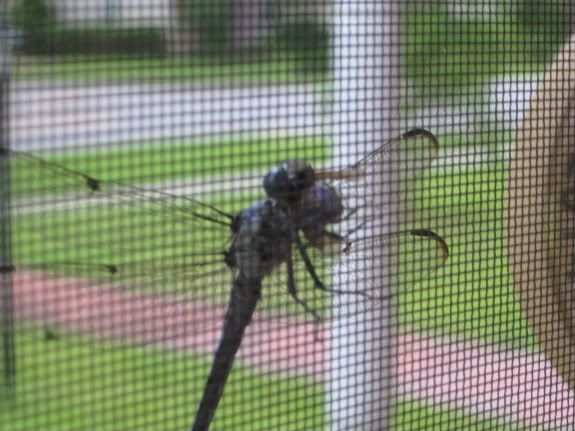 I also watched the tail-less squirrel below. He hangs by his feet as shown in another post. He has lived here for a few years.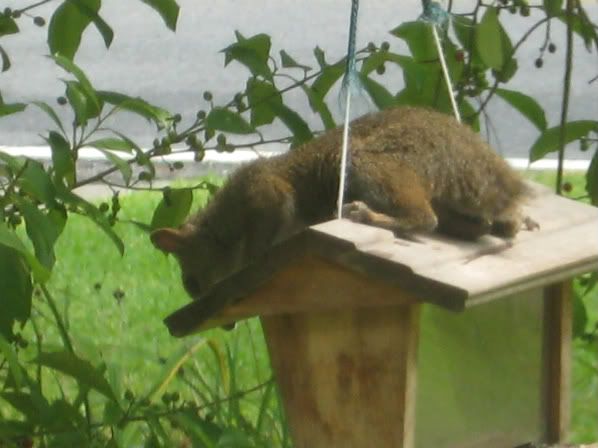 What does all of this tell you about my home and yard? 1. We do have lots of mosquitoes. 2. We do have lots of acorns and oak trees some of which the squirrels have planted. 3. We do have lots of squirrels (about 9). 4. UNFORTUNATELY the squirrels eat my pears before they ripen!!