Today is Thrifty Thursday
here

It is also show and tell Friday
here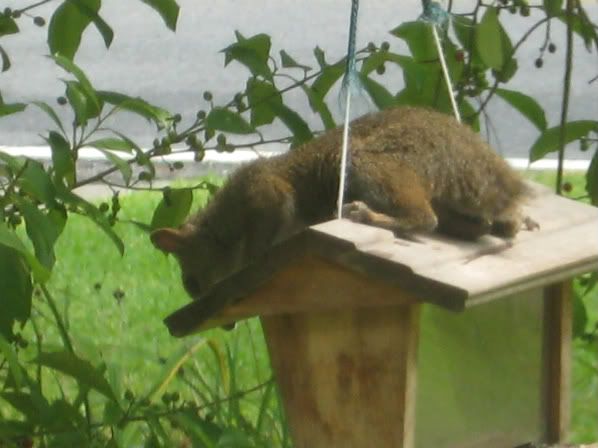 Notice this squirrel has no tail---so instead of hanging with his tail this is what he does: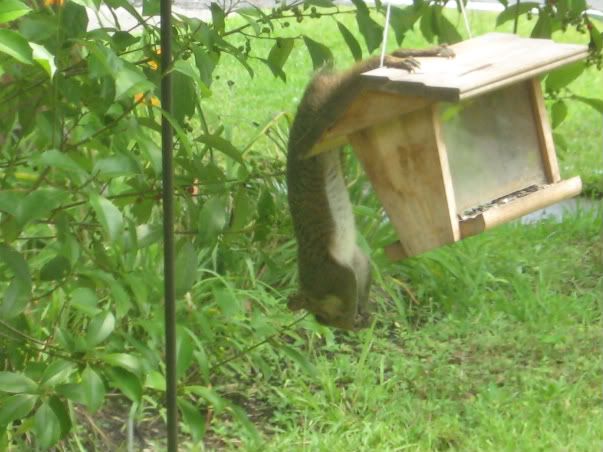 ">
What could be more thrifty than finding a shell at the beach with a hole in it---I think it is fun to attach it to my bracelet or necklace--it brings back memories of the day.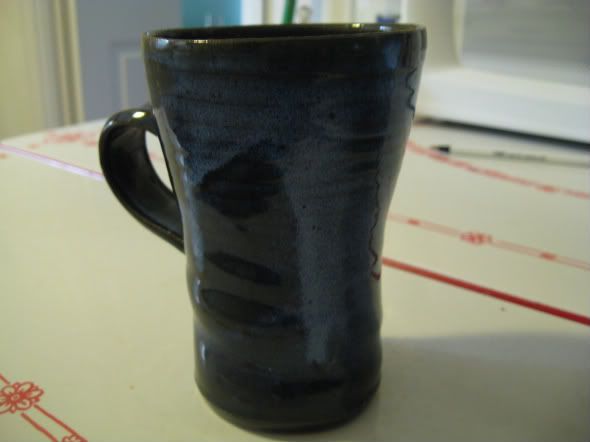 The above coffee mug was NOT really a Thrifty find! But I had broken one of my favorite pottery mugs. I love them when they have a slim base that I can wrap my hand around easily!! I do also love a blue mug. Pottery mugs speak to me because they are handmade and have such a smooth neat feeling to them. I got this one this past Saturday at our farmer's market. The man that made it was selling pottery here so a very cool find for me; I love to meet the artist!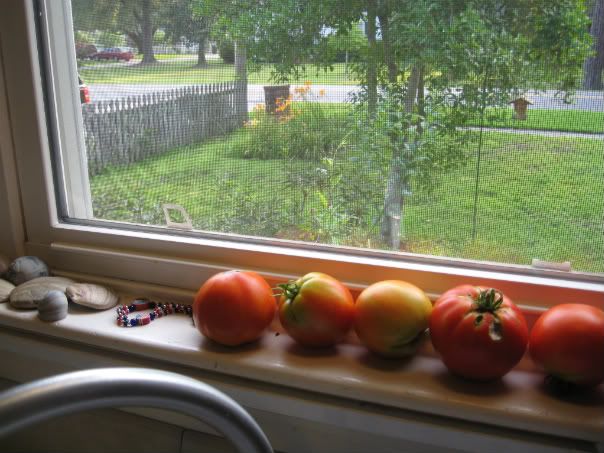 Of course what could be more thrifty than growing your own tomatoes. We have to get them picked before the bugs eat them!! I love tomatoes in a row on the kitchen window, just waiting to ripen and be eaten in so many ways!! ha!!