It is Met Monday at Susan's. We made a change this week in one of our little eating areas. You have seen this "before" picture (pictured in this first picture below) in a previous post. I do love eating here and we still can do it ....but we enjoy this little bay window in the cooler weather as a instant kind of Porch ;-) . We like the freedom of moving the side chairs to face out towards the outdoors and watch all of the birds and squirrels. So...here is the before..............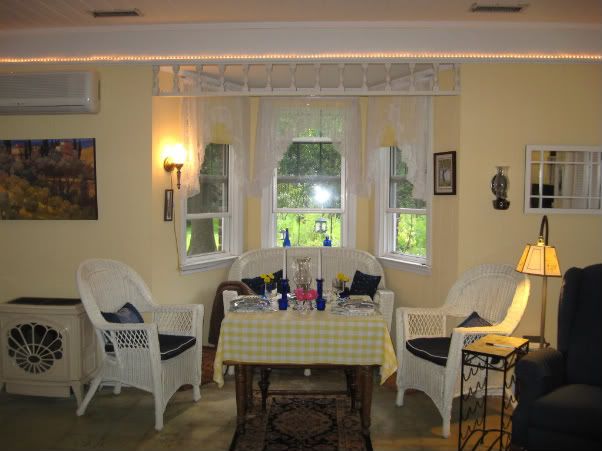 and below is the after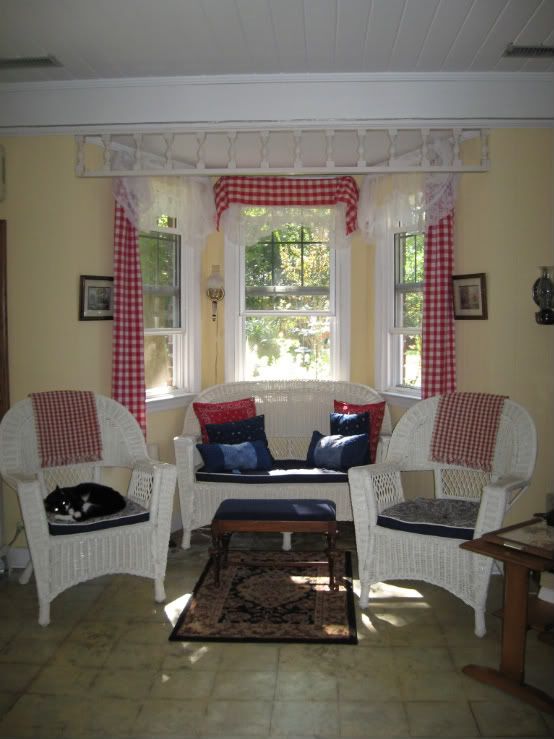 So...we moved the table --this makes it easier to change the position of the chairs. AND of COURSE of PRIME IMPORTANCE IS HOW BOOTS FEELS ABOUT THIS---HE IS LOVING THE SUNSHINE AND THE CHAIR. (HE IS 15--so we have to have pity on him
).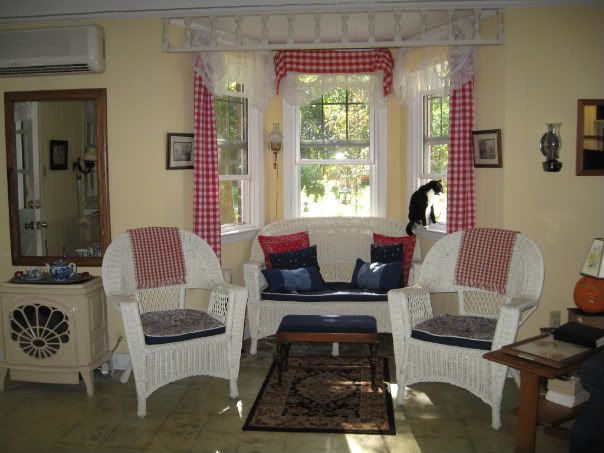 We have also put some dashes of red in here to tie in with the upper dining area that has red checked tablecloths (as you can see in the post below or in my header). We also changed out the picture that was above the little gas stove for a big mirror to reflect more light into the room for the darker days ahead. This has worked well so far. (I bought the mirror from Craig's list and then had to pay the same price to have the backing fixed and the hardware exchanged!! YIKERS!! The wood frame was so hard it would bend any staples even from an electric staple gun---The frame guy was amazed at the toughness of the frame. ANYWAYS he fixed it for me.....this thing was heavy!!