It is tablescape Thursday at Susan's--time is flying!! For this week's tablescape we had our little table that we enjoy eating at when there is just two or three of us for dinner. I think gnomes and Fall and canoeing go together. So the center of the table had a cute gnome-scape.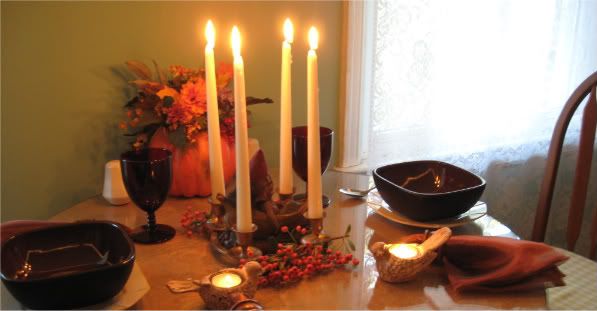 I like birds and brass and berries and brown (the 4 b's for Fall too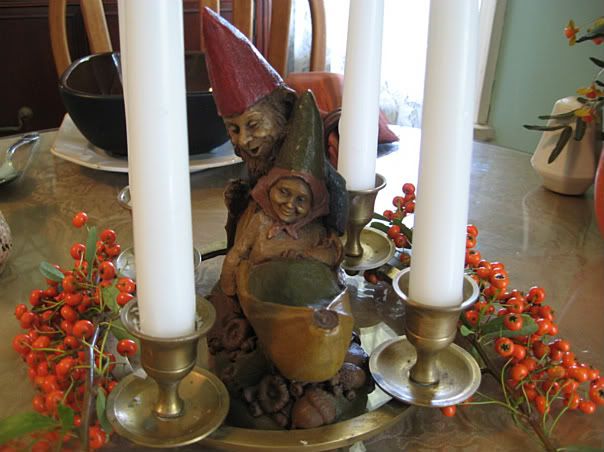 There is something so homey and lovely about this gnome couple nestled in the brass candlesticks.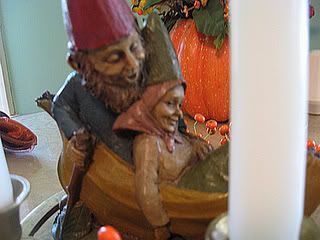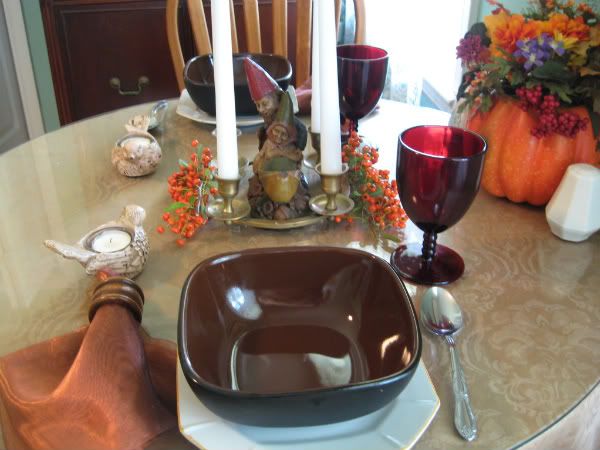 We used our ruby stemware, and our deep brown bowls (I only have two of these and they are by corelle--wish I could find more. The ones they are now selling are much smaller!) I found the napkins at a yard sale and I love their color
!)
I tried some other candles of a more pumpkin color (below) but decided I liked the taller lighter ones
.
Below is the big table which sits in the same room. I found the little squirrel in an antique shop, but he is probably quite new
.
I couldn't leave out how well the couch in the next room matches our table decor!! And the wild beasty loves it too.


After a trip to the zoo on the weekend we picked up a few pretty leaves and inserted them under the glass tabletop.(below)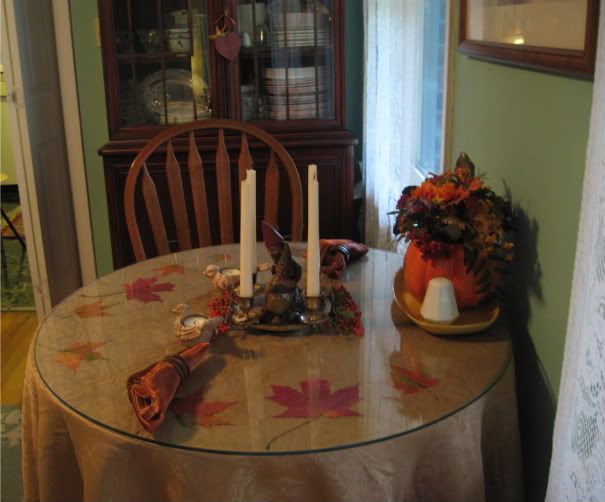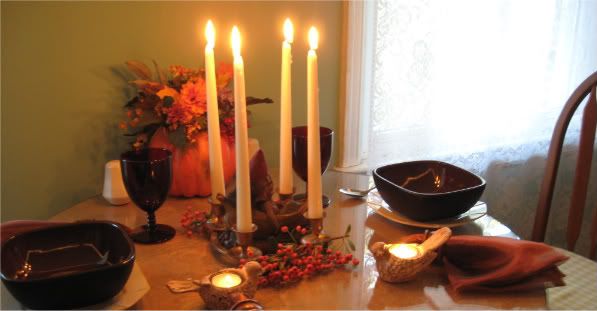 So I ended up with the more beige colored candles. I tried white and pumpkin colored ones--and ended with these. It is a cozy spot and the gnomes make me smile! Have a nice weekend, ya'll.