BOY the week does fly!! It is tablescape Thursday at Susan's again!!

The other day when I was reading my Bible and doing some thinking and drinking my tea near the fire (hey, I consider this multi-tasking, you know!! Reading, thinking, drinking--at my age that is work!!). ANYWHO.......I suddenly noticed this little Tablescape below: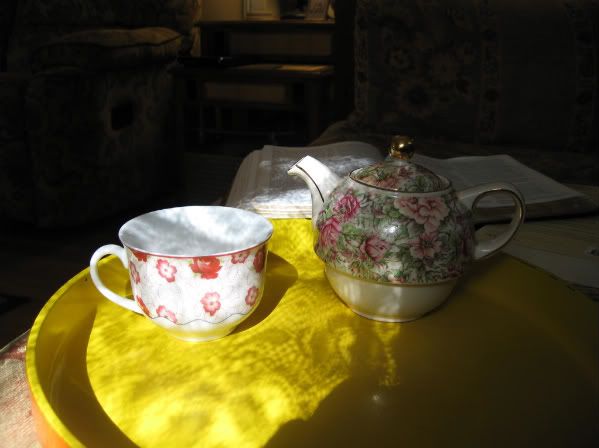 Do you see what I did??? The reflection of the lace curtain on the tray and tea things---I just loved it. And in the next picture you can better see its play on the Bible
: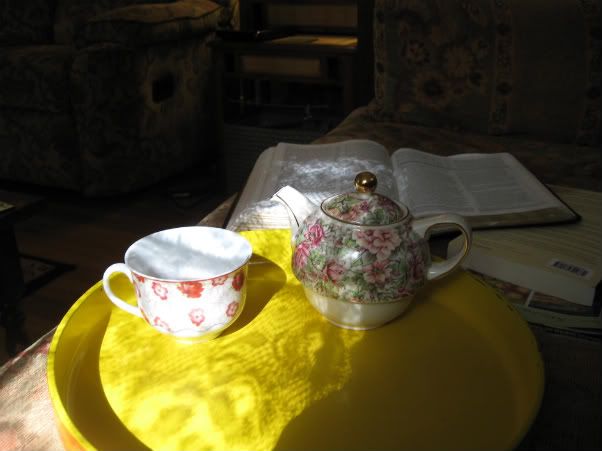 As I have said, I was getting the enjoyment of the fire as well--it was a nippy morning. Here is what it looked like:


Here is a close up of the cup I was using with its saucer. These were designed by Rosanna in Seattle, however she makes them in China
.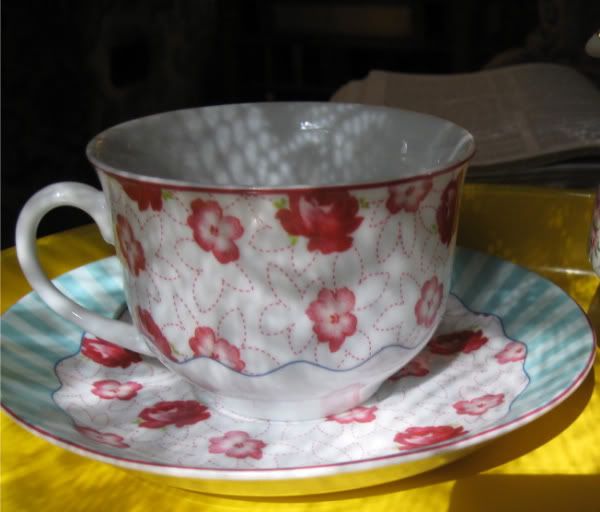 What I like about them is the uniqueness of the saucers, their size, and the fact that they can be microwaved and are dishwasher safe (not that I have a dishwasher ;-) ). These came in the a very cute box with 3 other different cups---so here they are: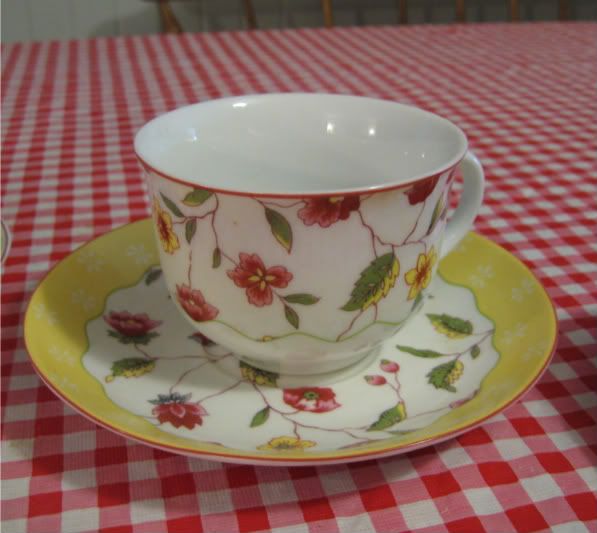 This one ABOVE is my favorite one--I love the bright yellow
.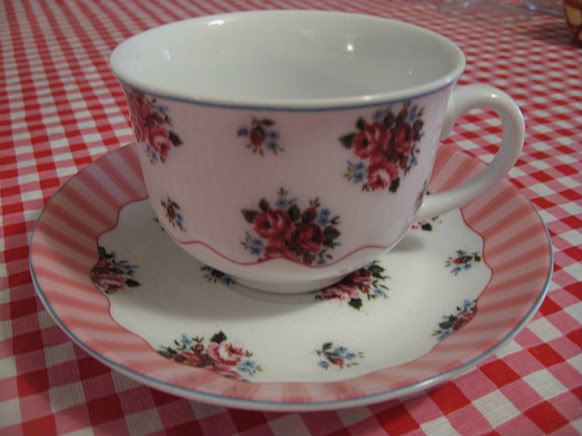 I love the green in the one below!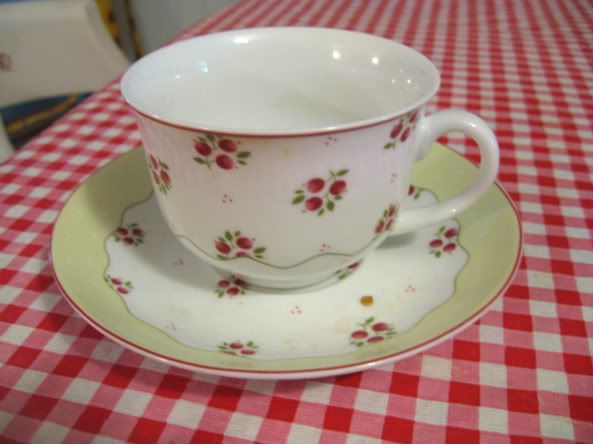 Below is the top of the box they arrived in--this collection is called Chelsea Flowers:


Here is what the whole box looks like: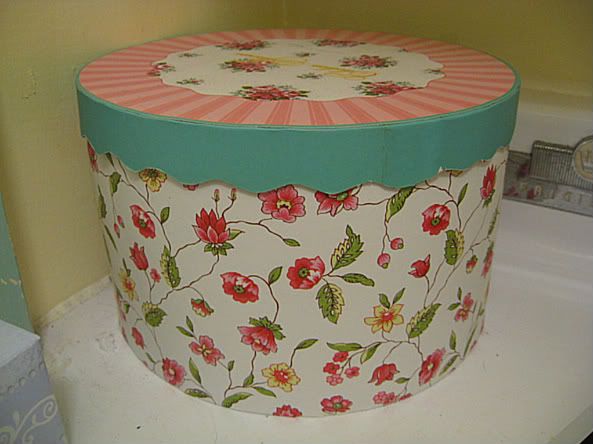 So all in all these are a treat to use--I find them just a bit fun and funky......And there was one neighbor visitor trying to eaves drop in another room
: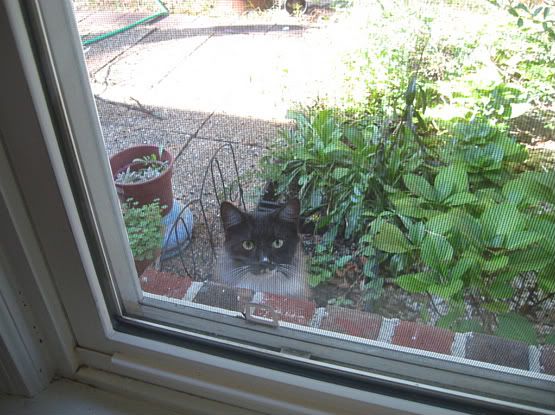 All in all-what can I say??? Nothing quite as nice as a cuppa, eh?