It is Tablescape Thursday at Susan's (or it will be later tonight Oct 28). SO BELOW --I decided to go for some cheerful reds this week (I love red!!) . I used my red goblets again. This time I used clear glass dishes so we could enjoy the fullness of the red plaid!! I love the glass dishes ---I love to see the tablecloth
.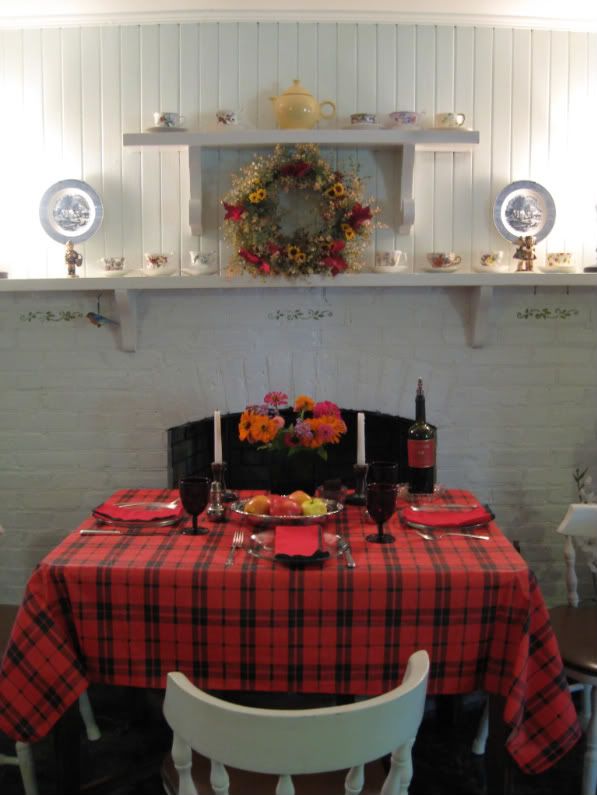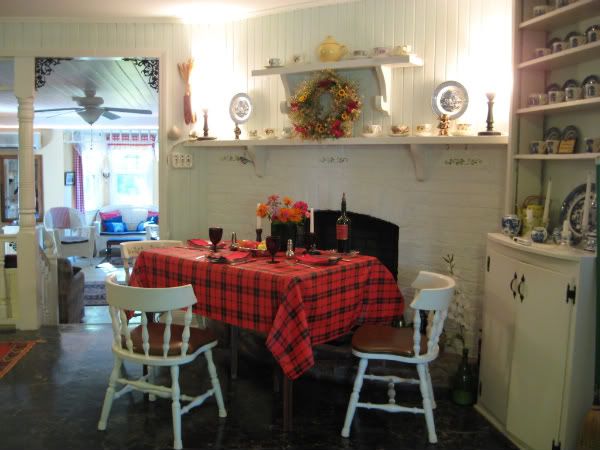 NOTE: in the pic above you can realize again why it is called spindle cottage. You can see some of them fore and aft and on the chairs. I also love the iron work in the corners of the doorway.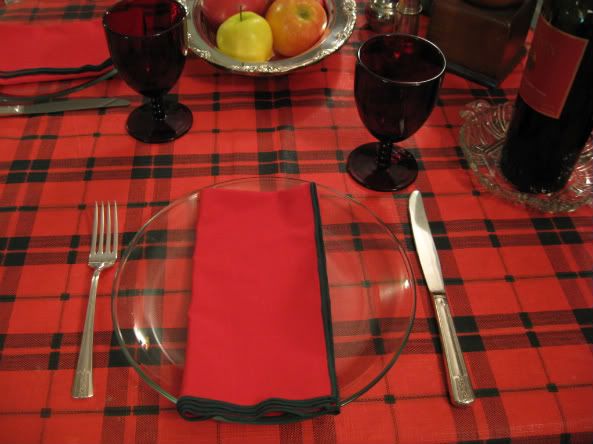 The napkins were from GW. The silverware is a very old set that used to belong to my mom.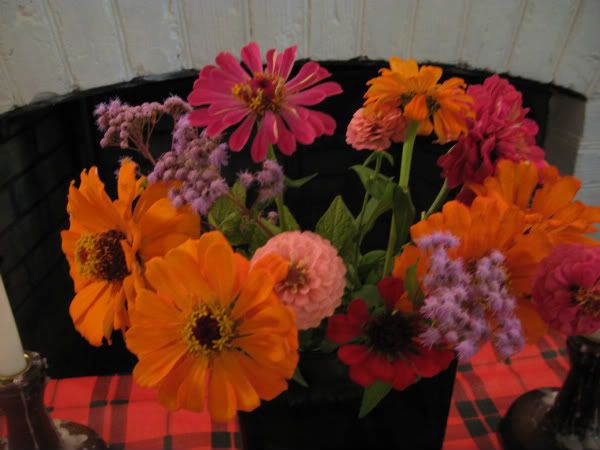 I love Zinnias (spelling/??)--I have lots of them growing in my garden. I am so in love with their bright happy flowers. Next year I think I will fill one of my garden patches with them
.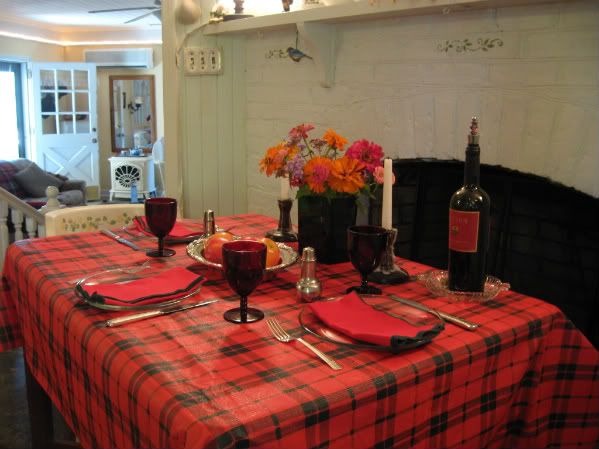 The vase was an old dark green glass one that I discovered lying about or is it laying ?? in my daughter's back yard--down not far from a creek. She said I could have it!!! I was so thrilled and spent a lot of time cleaning it!!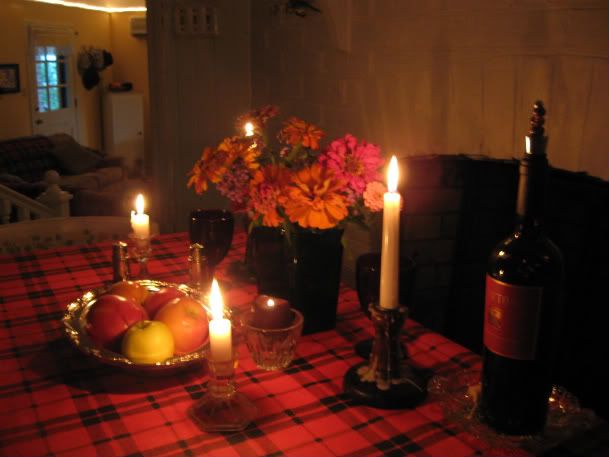 I love the apples in the silver bowl. I have kept this on the table this week---I love silver with the red.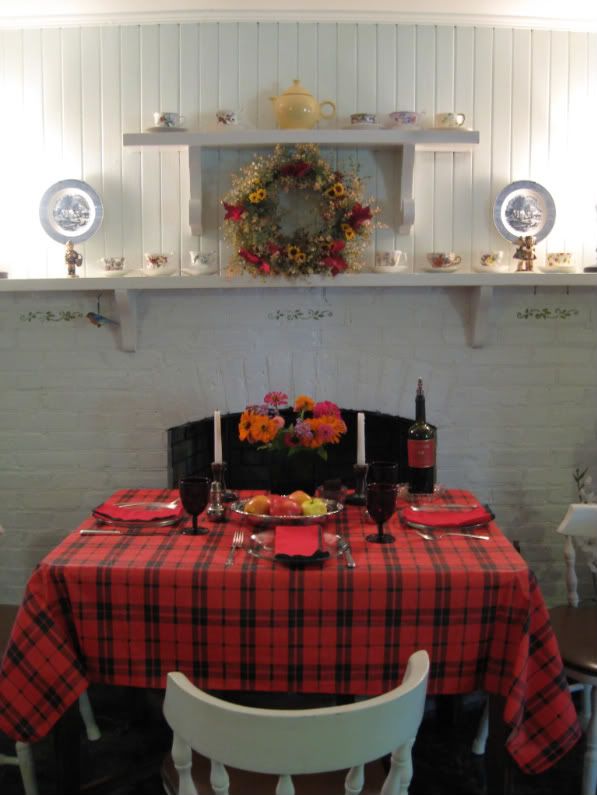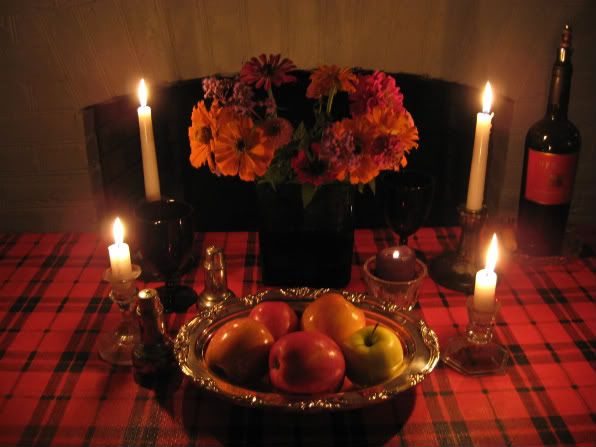 Once last glance with the candle light. As I have said before this area in our house is one of our favorites for eating (when there are three of us) in the cooler weather. It is a cozy warm area.