It is met monday at Susan's --so go there to see more changes or metamorphoses
Well--I had some interesting finds when on vacation in the Mountains of NC. I found a large covered silver bowl that I have begun using for the serving of soup. I have a glass container that inserts into this and it works wonderfully. On the left below you see where I have polished and on the right where I haven't. This was buried in a dark hole in an antique shop and it was quite tarnished!!

Below is the finished shining
!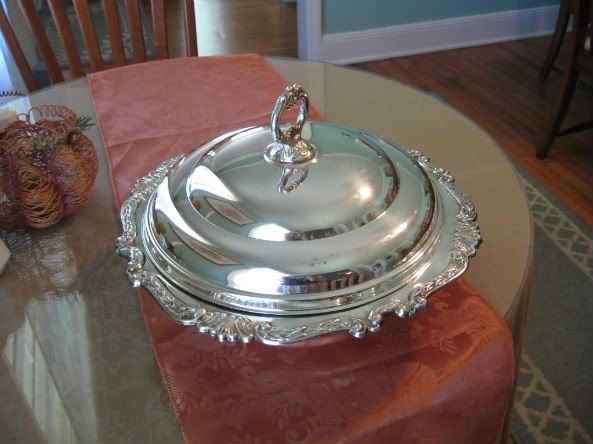 Also some silver shakers--the left is the after and the right is the before. However where there was scotch tape I couldn't get the sticky stuff off so it didn't polish as well! I tried rubbin alcohol to get the tape off and soaking in hot water--nothing worked (I don't have a dishwasher
).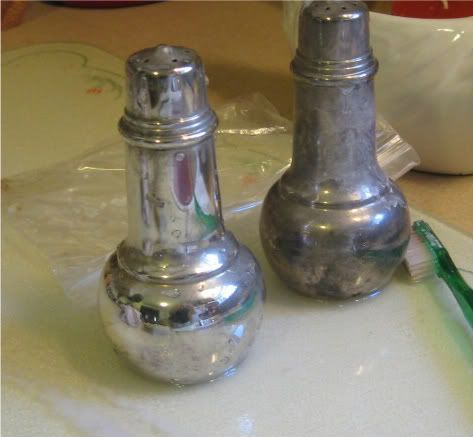 Lastly is where my "soup bowl" is residing
!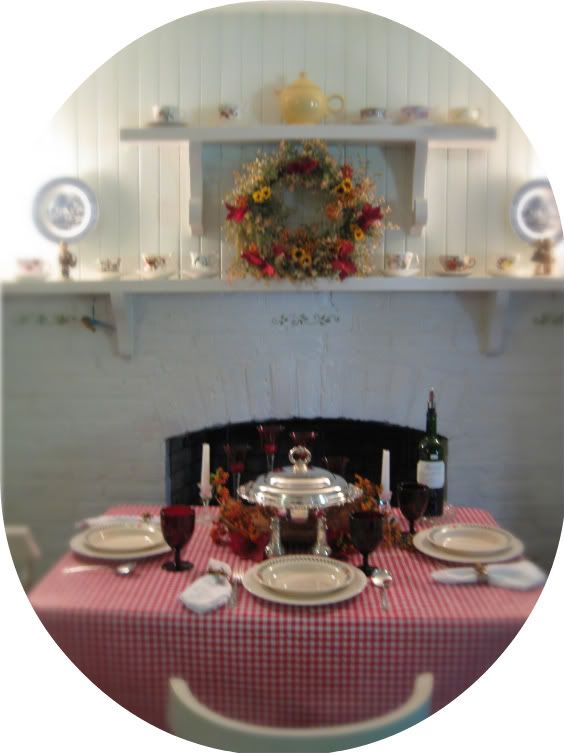 That is a preview of a future tablescape ;-)