I gave a preview of my tablescape on Met monday...so here is the whole thing. Go to Susan's for more
.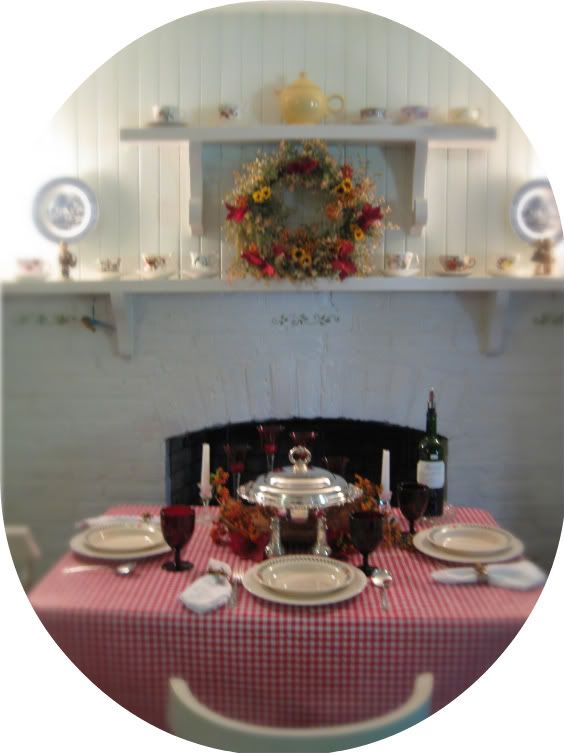 Above you see the soup silver dish that we all love. I purchased it for ten bucks when it was black! It polished up sooooo nicely. We had some nice fall soup at this meal! Below is a shot taken through my laundry room window (Ha!) of the little eating nook.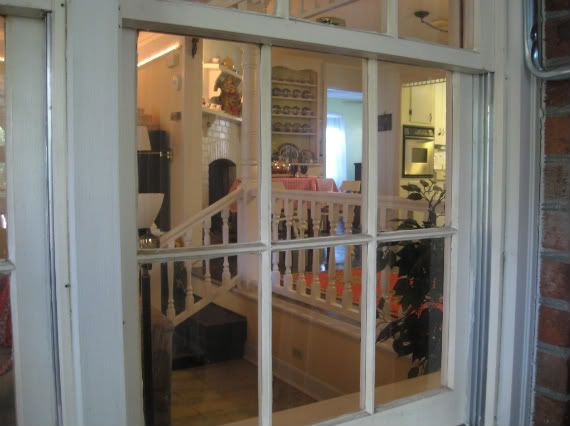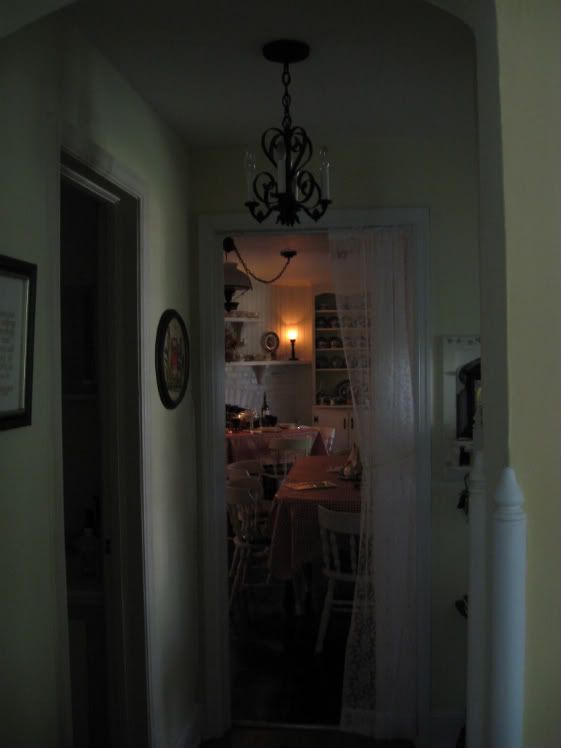 Above is the shot of the same nook at night throu
gh our little hallway door. Below you can see the ruby
glasses we found at the same antique shop (note: not the ruby tea light holders!)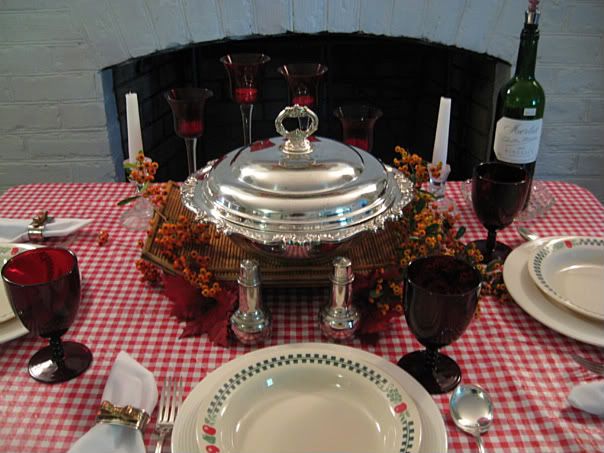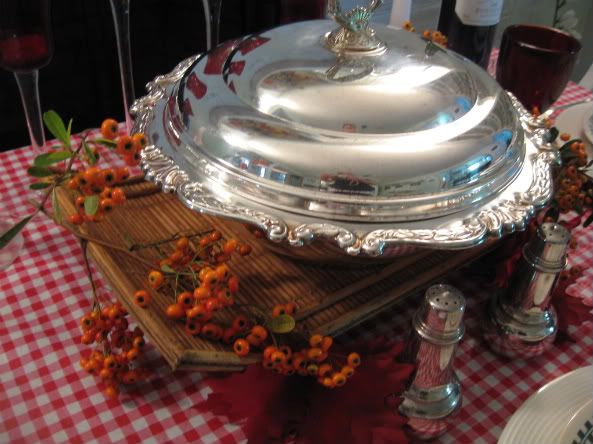 Above you can see the salt and pepper shakers we found at the same shop.
Above you see some old linen napkins I found on ebay and the silver and something (bronze or copper?) napkin rings which I also purchased for dirt cheap from the antique shop--they were black!! Just needed polish.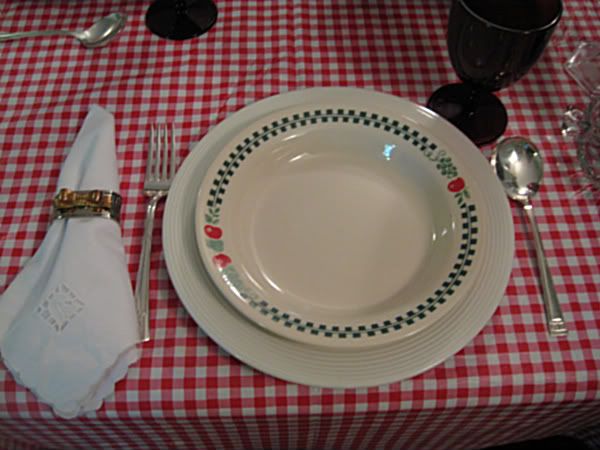 It is fun (above) to put cheapo casual stuff with the silver stuff! I love the old soup spoons that belonged to my mom.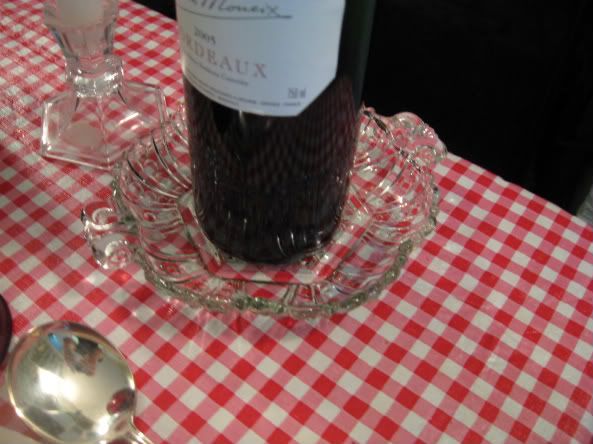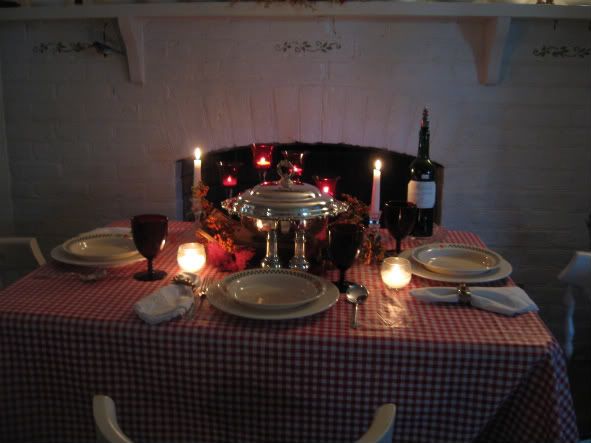 We added a few more candles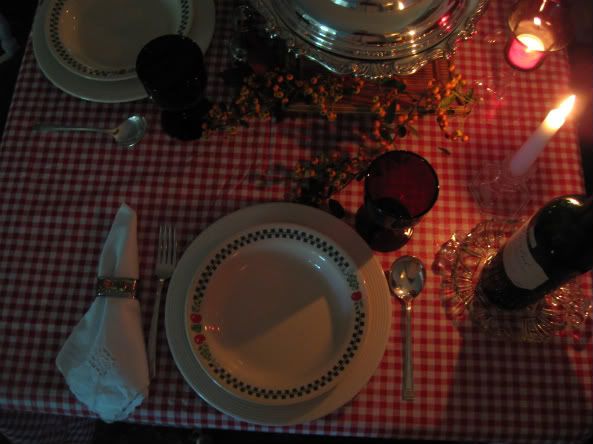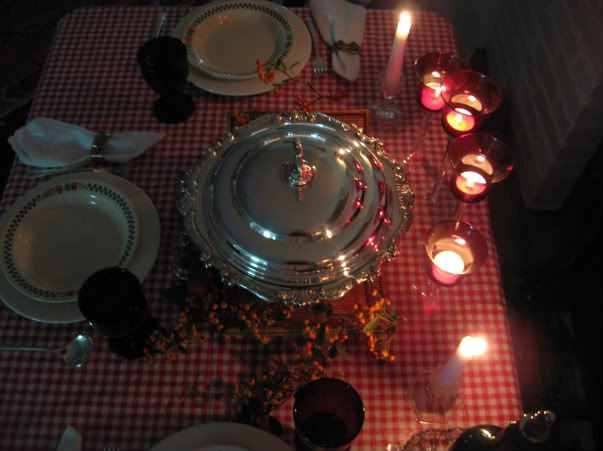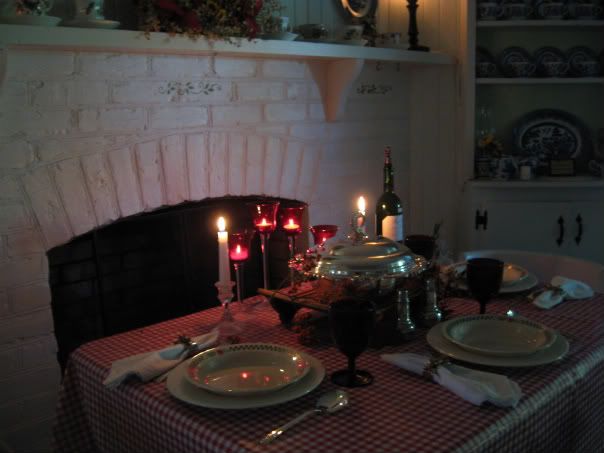 My hubby loves tablescaping!! He loves it when I do anything different and looks foward to it.....I find we linger longer ---Ha!!
One last view---have a great weekend!