On Friday, September 11 Marty at a
Stroll Thru Life
is having her cloche party . I am posting this early while I have the time! I didn't think I had anything that would classify the cloche category......But last week I was desperate to have live flowers that my cat would not eat (alas he eats every live plant that enters the home including corn husks, leaves from our sneakers, etc--you get the idea). He proceeds to barff , puke, whatever you want to call it. So I came up with this solution (after 15 years, mind you):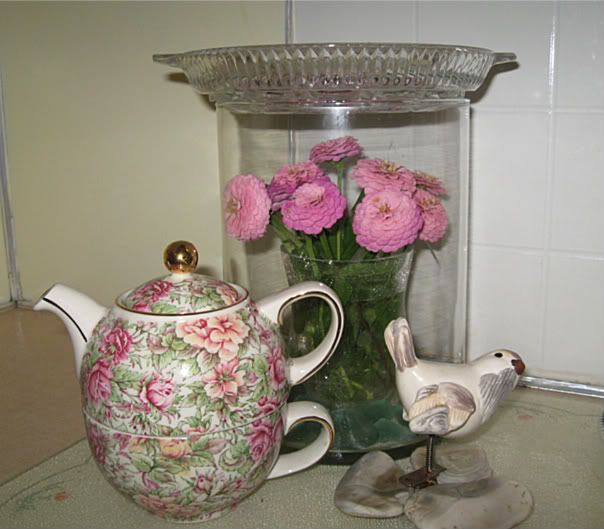 I get to see the real thing and enjoy my garden flowers--can only do miniture bouquets!! Some day I will think of a way of doing larger ones (
any ideas, ya'll). I do take them out of the container when we sit down to eat.....but meanwhile I get to enjoy them here!!