This is for Metamorphis Monday . You can go
here
to view others.
This is the before picture--(which you may have seen two weeks ago) of a nook we use for occasional eating.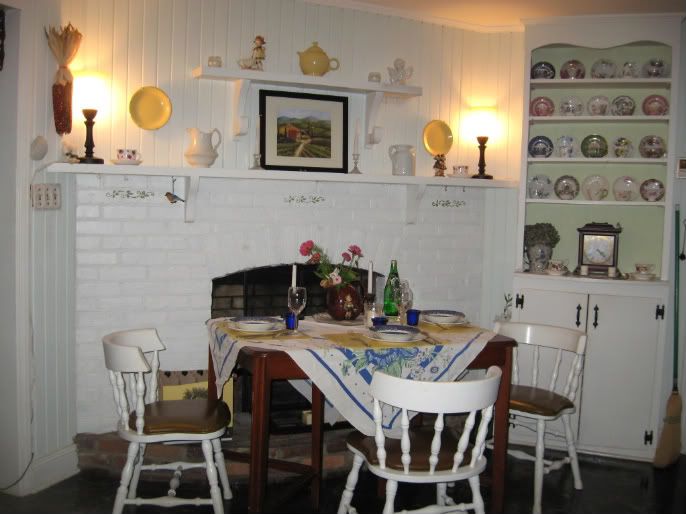 I decided (for now anyways) that I wanted my blue and white cups on the teacup shelf. Then that led to moving the regular teacups to the mantle area, changing out the pictures, tablecloth, etc. One thing led to another! See below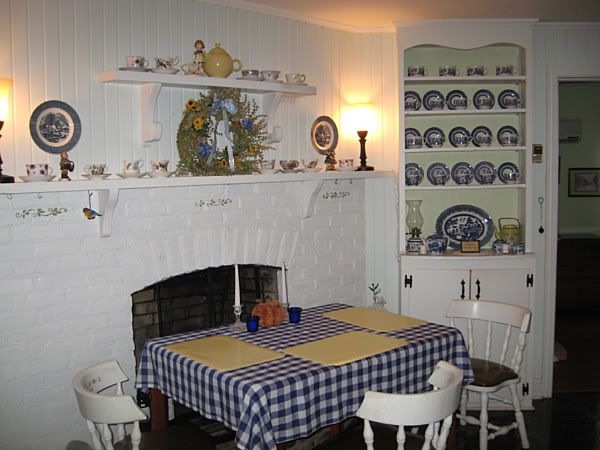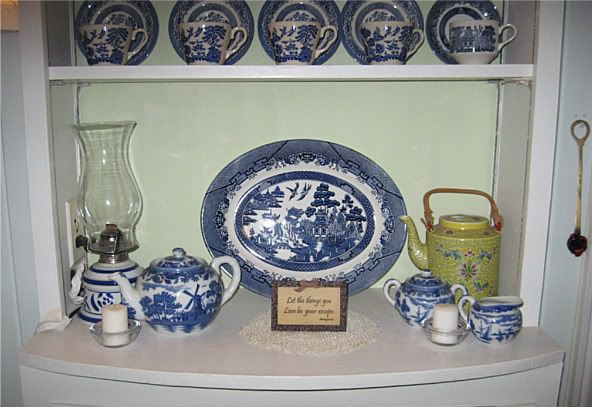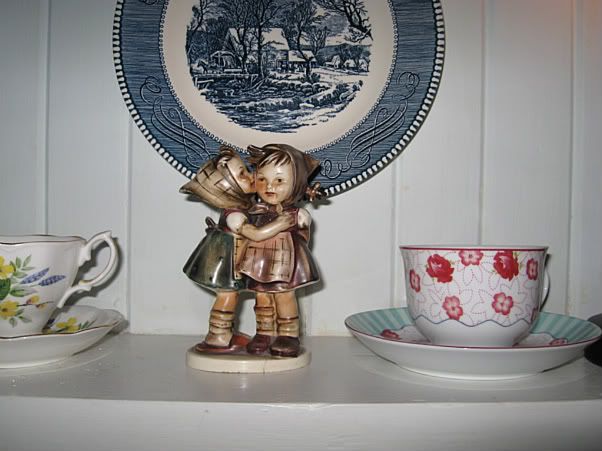 I like the regular teacups (above) on the mantel area because I seem to notice them more (probably just because I moved them!....and the hummels always make me smile. This all led to a chain reaction--I ended up moving furniture in the sunroom which ajoins this area and moving the other table that is in this dining area!!!! Of course my family is totally used to me moving stuff......sometimes they don't comment ....but usually I think they think it is fun?!