It is tablescape Thursday at
Hey nobody mentioned I had the wrong link for a couple of days!! I had Metamorphis Monday on here instead of tablescape Thursday!!! ah well.
The air was fresh and slightly cool (low 80's serves as cool here in the South ;-) ) So we decided to open all of the windows and enjoy the wonderful evening. The sun was going down. We put on a Ladies Sing the Blues cd. We listened to the birds , the trickle of our fountain outside of the bay window area.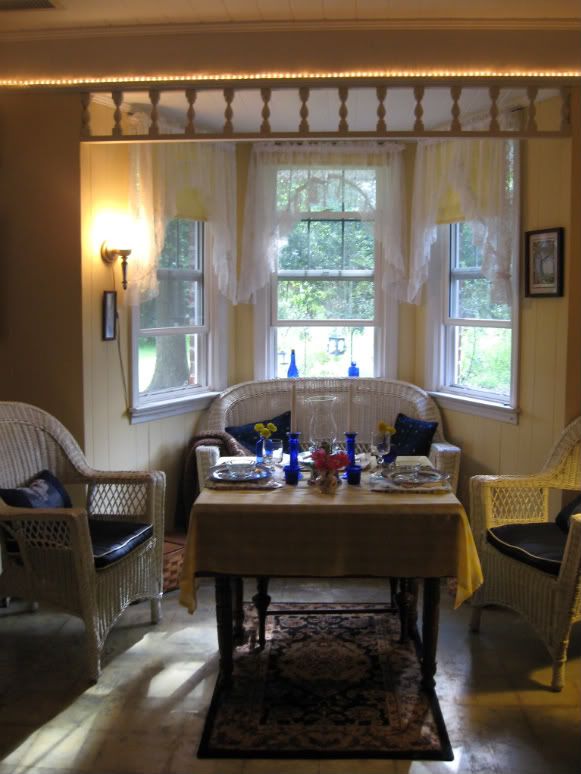 I love the light and shadows at this time of the evening (in the above photo) --something romantic and comforting about this time of the day! We also had our little glowy lights lit atop the room--always makes me think of fireflies or warm christmas like feelings.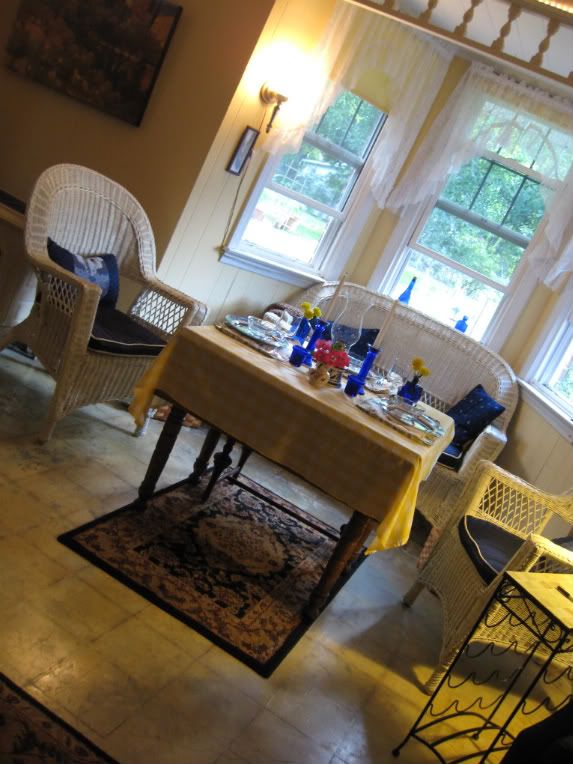 We had some roses and marigolds from our garden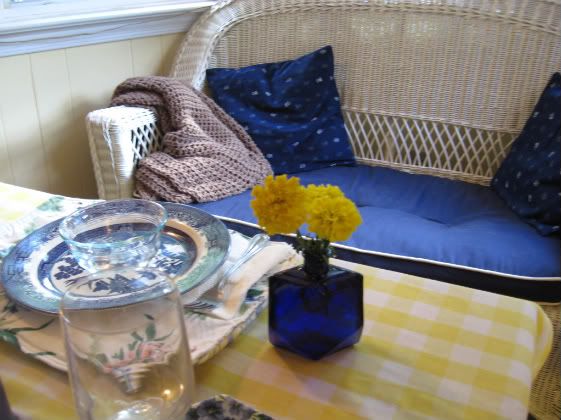 I love yellow and blue splashed together!!
Just a simple happy table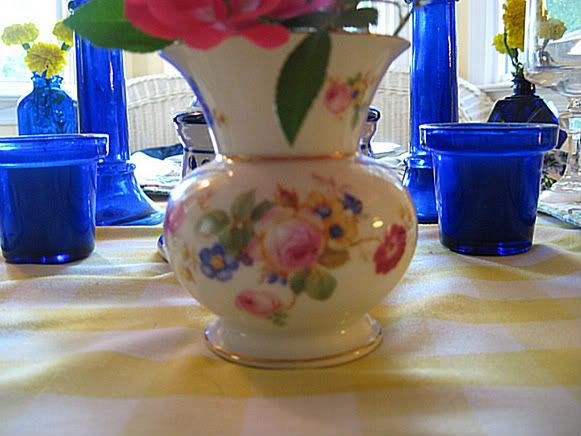 This is an old vase (above) from an estate sale I went to back in the 70's! I love this little thing.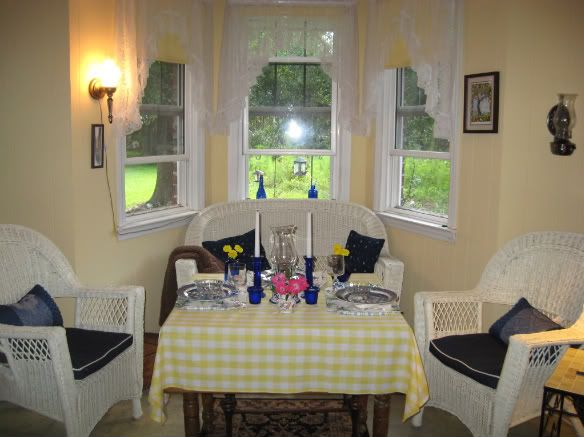 We were surprised by a guest at this meal. We did open up the leaf that faces you in this picture. So with wine, candlelight, soft jazz, fountain and bird sounds we had a wonderful talk about Japan. This guest was born and raised there until the age of 14. He is now a college student here in the states (don't worry he is of drinking age, but chose water anyways!). It was a delightful time.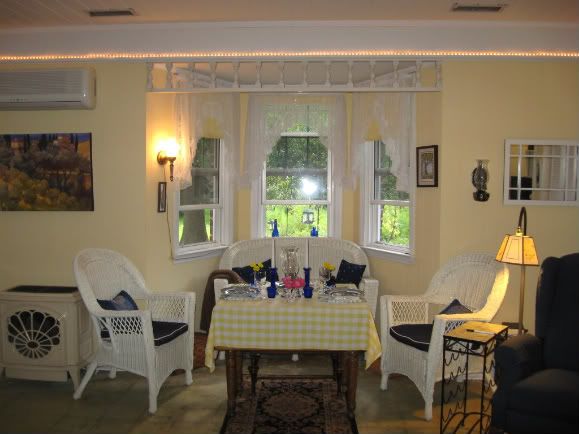 The moral of the story---quick tablescapes are better than no tablescapes any ole time of the day!
Ps. I will be using this for the tablescapes Thursday thingy later this week.