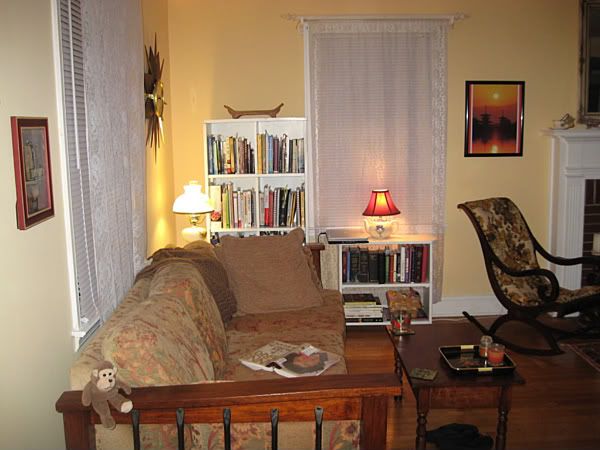 Some bloggers have been talking about fall nesting. When fall is in the air I move furniture---I uprighted this bookcase to creat a cozier reading nook for me (yaah I know it is a cheapo bookcase but it has memories). Notice I am reading a book (see couch), have my apple glass coffee cup and candles. My flip flops are off for relaxed reading. Hmm is that a monkey on the edge of the couch---yup.....and pooh bear toys in the basket. Part of nesting is memories.
(Fall give away link is at bottom of this post)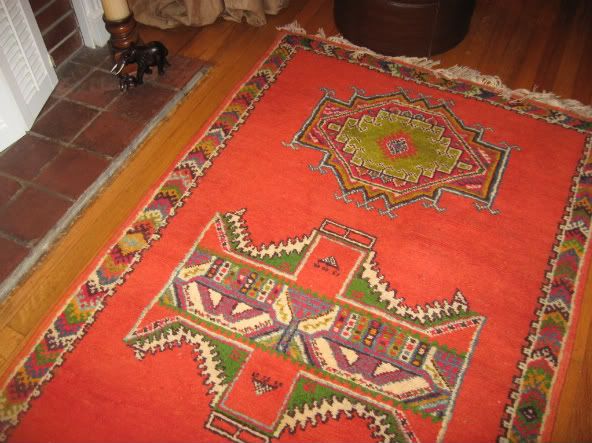 I love this rug from turkey--bright fallish colors.
We bring out the ole checker board---something about fall and board games, ya know?
I moved the sofas outwards in this room---now it was cozier perhaps having them in a more conversational closeness, but we enjoy the fire in the fall and winter of the little stove in the left background. It throws some nice heat and ambiance .....so that is my excuse ;-) Sorry about the shades being down--doesn't look as good this way...but hey--I have other things to do!! for a daytime view of the window go
Here.

We got out our cheapo chess set (my youngest son plays with hubby)---we had a nicer one handcrafted in the mountains, but alas our cat and kids wrecked too many pieces. I think I gave the heavy board to Good Will at some point.
I love the smell of a pipe and pipe tobacco. My hubby used to smoke one about 3 times a year--I pulled it out for the atmosphere and I still can sniff the tobacco (as in sniff to smell, ha!)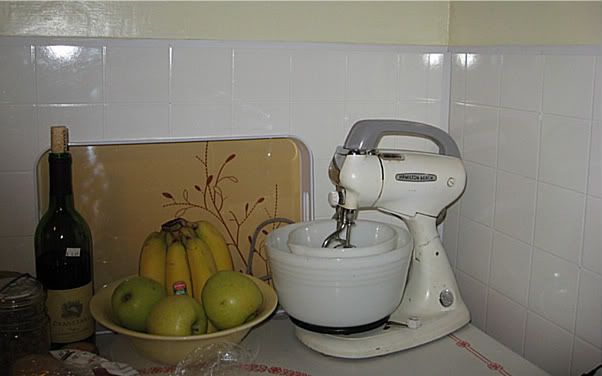 Lastly ..in my fall cleaning (just starting) I found the ole mixer and cleaned it up and decided to leave it out for a while. ...the fruit, wine, and jar of roasted chickpeas make me think of fall things too ...So anyways --
One of the blogs is offering a 200 dollar spree at Home Goods for fall decor---I probably won't take them up because they might want to see a transformation after shopping!
For the
Fall give away
go here:
The Inspired Room
But hurry--it may only last a very short time!