This is for metamorphasis monday click the link above to see others. Also Before and After is doing a similar thing.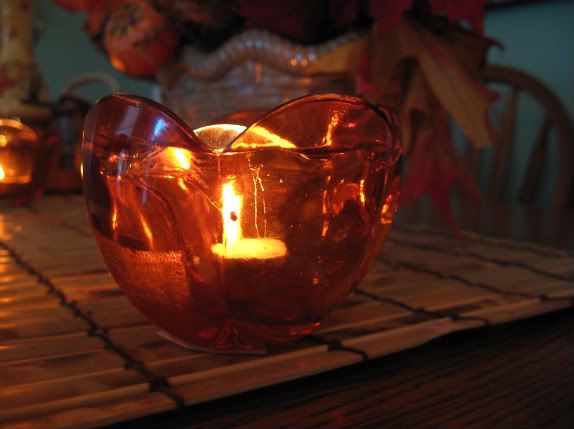 So fall is is NOT here....but the feel is in the air! These candles make me very happy with their orange glow (now, I almost said GLUE instead of GLOW because I couldn't get the sticky glue off of the bottoms---I ended up putting paper back on the sticky part) pahhh


Below is the room for the more summer feel. This is a bit serene...which I like--at one time I had a ton of dishes in the corner spot.....but I streamlined it.....perhaps it looks a bit empty with the big table...not sure......I just wanted to remove some of the clutter. Also the plates limited what colors I could use on the table.....hmmm decisons, decisions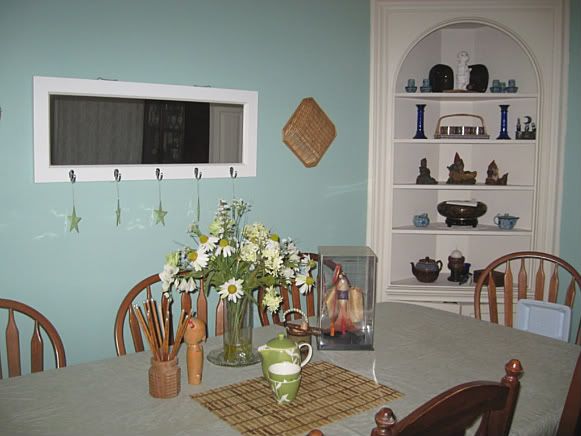 However in looking at some tablescapes this week , I saw a table similar to this one without a table cloth and I wanted the look of the wood for fall (at least for today ;-) )


So I put a more fall colored picture behind the table and pulled out some fall stuff--but it wasn't balanced correctly on the table.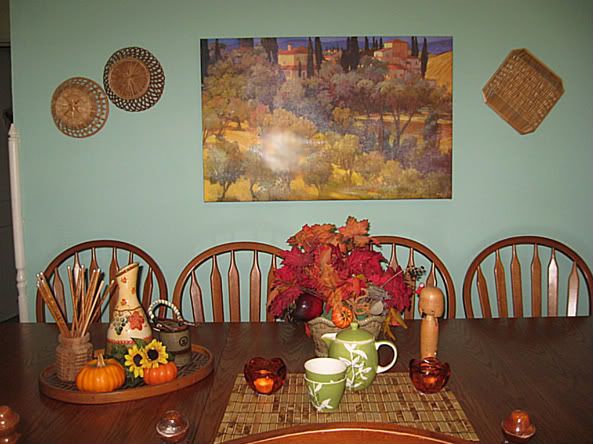 Notice the glare in the above picture---I can't remember if I used a flash , but must have.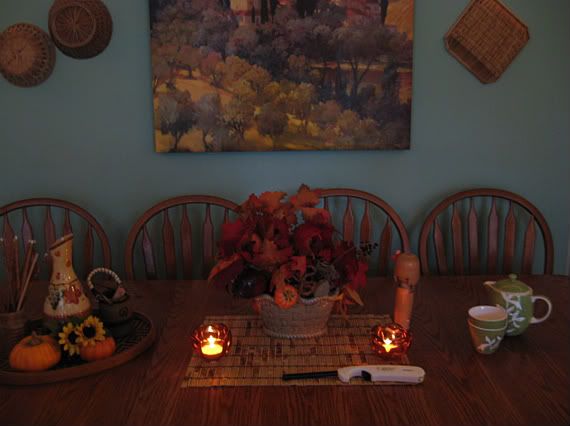 This is with the candle light and I forgot to remove the lighter .hehehehhe



see the lighter is still there!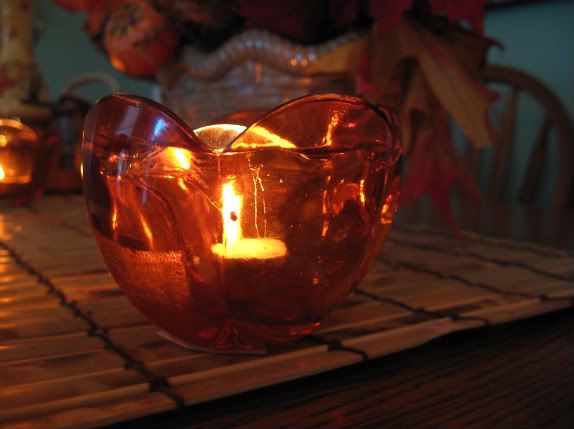 Ah well.....we have some pretty lights that run along the top of the wall in the picture molding---I didn't get that in the pics. This room still needs some work.....Maybe I should go for something simpler on the table---but I love colorful stuff (a warning) I have italian and oriental things---hmmm let us call it eclectic......It isn't quite right---any advice?
OK so I made some changes on the corner shelf area and table: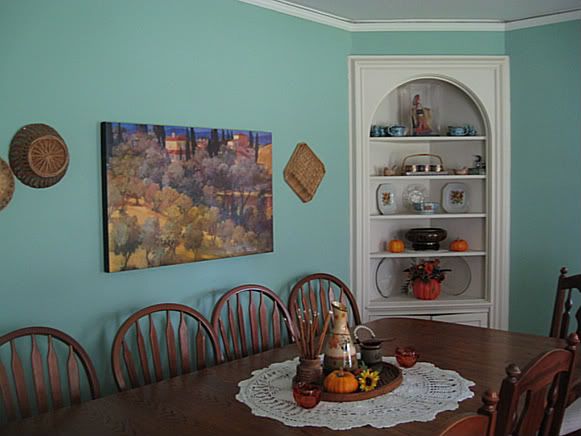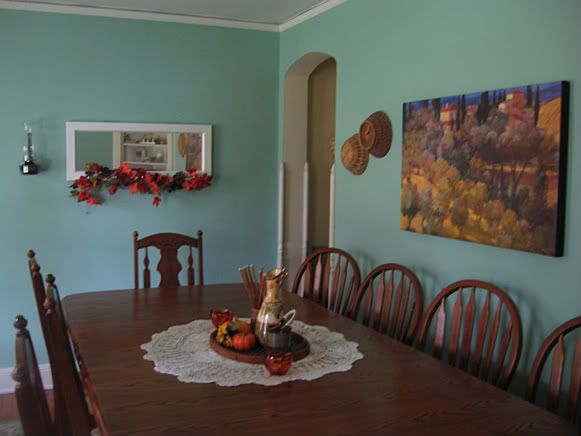 I removed some of the stuff on the table and added the white doiley (I know not everyone likes doilies, ah well. I like the contrast. I added some color to the shelves and put a few larger objects on the shelves and moved the tea set together)....